Many people still don't know the secret to making every moment count.
Life has never been busier, and even though we may want to bring our faith more into our everyday lives, it's hard to know exactly how to do that. This is where the liturgical calendar comes into play.
We're all used to the secular calendar; we all follow it. But the Church also provides us with a calendar — the liturgical calendar, which is meant to help us sanctify time. It, too, is made up of 365 days and it has four distinct seasons. The liturgical year helps us to more fully enter into the life of Jesus, beginning with His incarnation and birth, and ending after His Ascension into Heaven, celebrating saints' feasts and other holy days in between.
There are a multitude of ways in which each of us can live liturgically, right in our own homes. Here are five tips to do that every day:
Create a sacred space 
Creating a sacred space in your home is the perfect way to start living liturgically! Make a space in your home that fosters prayer and contemplation. It doesn't have to be elaborate; the simplest things can add beauty and peace.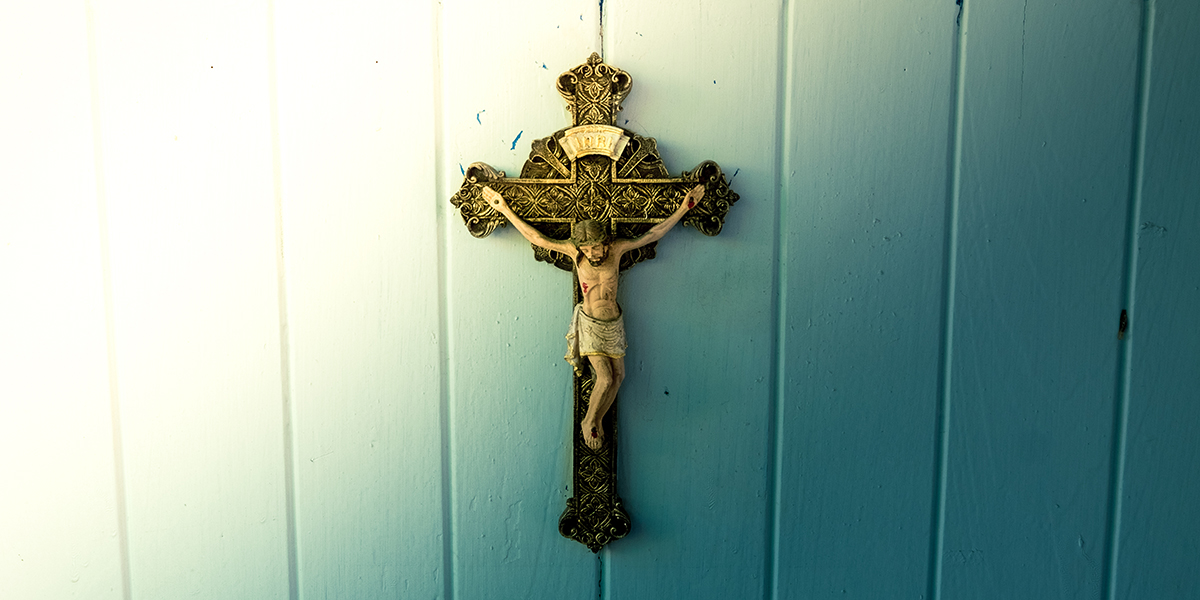 When my husband and I were first married, our prayer corner was a small altar table with candles and a large ornate Bible. Now that we have a mobile 8-month-old, we needed something more baby-proof so we hung up our marriage crucifix and bought two small wall shelves on which we placed statues of Our Lady and St. Joseph, and some candles. It's simple, but it really helps focus our mind and attention on God when we pray.
Pray the Liturgy of the Hours
What better way to bring the liturgy into your home than the prayers that were created to extend the liturgy into your day?
The oldest form of prayer in the Church is called the Liturgy of the Hours (also known as the Divine Office) and it's prayed devoutly by priests and religious — and by many lay people. The Liturgy of the Hours perfectly follows the liturgical year and provides meaningful reflection even on non-feast days. It's a way of encountering Christ throughout the day and is meant to sanctify all human activity.
You might commit to praying at least one of the hours (I usually pray morning prayer), as it's a great way to start, or end, your day and a unique way to pray together as a family. You can buy a breviary or find the prayers free online or using apps like iBreviary.
Keep the Sabbath holy
Having a day set aside for the Lord is an idea that dates back to the very beginning, as the Sabbath is the sign of God's covenant with Adam in Genesis. It's a day each week that reminds us that we are daughters and sons made in the image and likeness of God.
In order to make Sunday a day of rest and prayer, a little preparation and planning helps. I tend to look at my week as having only six days. That's six days to get bigger projects done around the house or to run errands. In doing so, I find myself being more productive earlier in the week, and therefore, able to truly savor my Sundays.
Make a list of the things that seem to detract from your day of rest. Are these things you can do earlier in week? If so, reschedule them. For example, if you're a student, plan to get your homework done during the week so you can make Sunday a work-free day. Some people choose to take their Sabbath from sundown on Saturday to sundown on Sunday to allow themselves preparation time for the week on Sunday night.
Prioritize beauty
We live in a culture that considers beauty impractical rather than a necessity, something superfluous rather than life-giving. Prolific writers and Church Fathers alike have written on the subject of beauty and all of them agree that beauty points us to the Divine. For this reason our places of worship, including our homes and daily lives, should be beautiful.
But that doesn't mean you have to run out to the store and pick up a ton of new home goods. You can prioritize beauty by decluttering, placing a vase of fresh flowers on the kitchen table, or personalizing your space with more meaningful items. You can also do it by filling your home with quality art and good books, and learning to appreciate the beauty in the ordinary parts of the day.
Making a "liturgy" of your day
Living liturgically is also about order. And ordering our homes and our daily lives is the best place for each of us to start. Setting a schedule is something uniquely human and therefore, uniquely divine. In creating an ordered schedule, we are in some way imitating God, who is the ordainer of all time and space.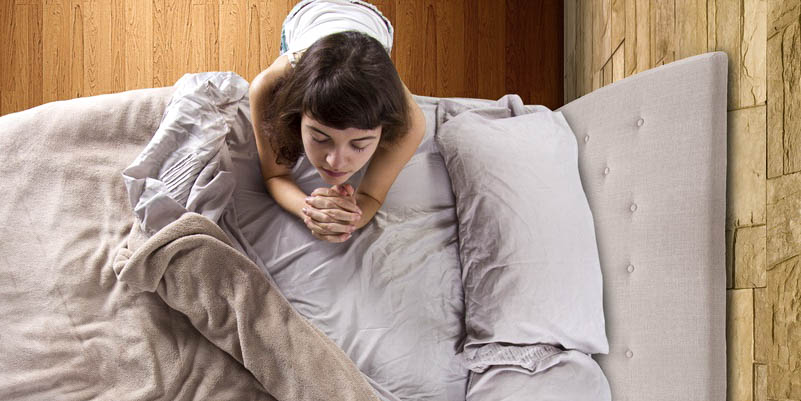 Some saints like Josemaria Escriva have spoke about the importance of setting a routine bedtime. Going to bed at a reasonable time makes it possible for us to get up and pray before we dive into the craziness of work, school, and errands. Try setting a bedtime and a rising-time and order your day around that. At the very least, set aside little times of prayer in your day that are manageable, such as praying the Angelus at noon, grace before meals, or making an examination of conscience in the evening.
There are many ways to grow closer to God by living more liturgically. Start small to make it doable. It's not so much about adding more work to your day, but finding ways to sanctify the moments of the ordinary moments of our day.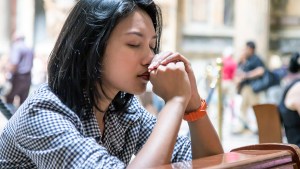 Read more:
How to celebrate the Church's liturgical year when you're single
Read more:
A dozen ways to grow in prayer this Lent