The Catholic Church frequently uses the Bible during liturgies and encourages private reading.
The Church is entirely "Bible-based" and presents the faithful with Scripture every day in the liturgy. Nevertheless, the Church exhorts Catholics to read the Bible frequently. Why is that?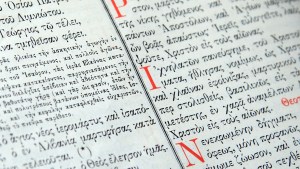 Read more:
Where did the Bible come from?
In the Dogmatic Constitution on Divine Revelation (Dei Verbum), the Catholic Church reiterated a long-standing tradition of reading the Bible.
The sacred synod also earnestly and especially urges all the Christian faithful, especially Religious, to learn by frequent reading of the divine Scriptures the "excellent knowledge of Jesus Christ" (Phil. 3:8). "For ignorance of the Scriptures is ignorance of Christ." Therefore, they should gladly put themselves in touch with the sacred text itself, whether it be through the liturgy, rich in the divine word, or through devotional reading, or through instructions suitable for the purpose and other aids which, in our time, with approval and active support of the shepherds of the Church, are commendably spread everywhere. And let them remember that prayer should accompany the reading of Sacred Scripture, so that God and man may talk together; for "we speak to Him when we pray; we hear Him when we read the divine saying."
This particular love and promotion of the Bible can be seen in the Church's use of Sacred Scripture in the liturgy.
For example, if a Catholic attended both Sunday and daily Mass during three consecutive years, they would hear almost the entire Bible read out loud to them through the readings at Mass.
This has been the case for centuries, as the Church has always incorporated the Bible into the Mass, as well as the Liturgy of the Hours. In fact, for most of Church history the everyday Catholic would have sung the Bible more often than read it.
Even though personal copies of the Bible were rare before the days of the printing press, the Bible was woven throughout the centuries into Catholics' local culture through their hymns, customs and worship at Mass.
Besides the liturgy, the Church also encourages private reading of the sacred text. Most recently there has been a renewed movement to equip Catholics with a better knowledge of the Bible, so that they can incorporate what they hear on Sunday into their everyday life.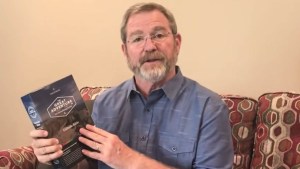 Read more:
New Bible is designed to make Catholics scripture-literate
One of the most helpful tools that has been introduced in the past few decades has been the "Bible Timeline" created by Catholic author Jeff Cavins. It has brought many lay Catholics to a renewed love and appreciation of the Bible, with its tools for digging deeper into the bigger story of salvation history.
To answer the question, do Catholics read the Bible?
Yes, in more ways than one!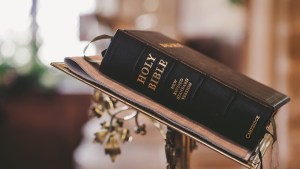 Read more:
Is the Bible without error?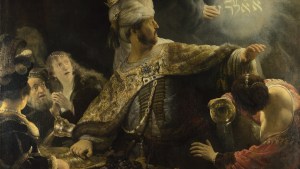 Read more:
Everyday expressions that have their origin in the Bible