Not every Christian is agreeable and nice. Here are 3 things to keep in mind if that's you or someone you love ...
The author Evelyn Waugh was once asked how he reconciled his Catholic faith with his bad-tempered, aggressive personality. "You have no idea how much nastier I would be if I was not a Catholic," he answered. "Without supernatural aid I would hardly be a human being."
This hits on a rather important principle; namely, that not every Christian is gentle or agreeable or particularly well-adjusted. But there's room in the Church for all kinds, including the bad-tempered and the unsociable, because the fact is, some people simply aren't built to get along with the majority of their fellow man; they lack patience for what seems to them nonsense. They can't easily pretend interest in other people's affairs, and they may simply find it exhausting to be around other human beings all the time. 
Some of these things can be helped with practice and an increase in virtue, which makes every man or woman more agreeable and charitable. But this only goes so far. There will always be people who don't do well in general company, because they simply don't have the constitution for it.  
For such people there's often a bit of a quandary: They know that, as Christians, they ought to love their neighbor and be good to others, but they can find being in the company of others to be emotionally draining and often irritating. They may, in fact, frequently feel like they're being bad Christians — edged on, it must be said, by people who seem to equate "Christian love" with "being nice." So, if you're one of these "mean" Christians, or you know of them, here are some things to keep in mind …
How you relate to God is the main thing
If you're the kind of person I'm describing, most likely you will alienate or offend other people at some point in your life. You're not the sort who naturally inspires popularity, and this can be difficult. You will likely feel that it's your fault and that it's because you're fundamentally flawed.
Remember that all people have flaws, however, and that God knows your struggles. Focus on pleasing Him, not on pleasing others. This way, not only will you be more likely to succeed, but you'll probably find that you get along better with other people as well. Sincerity and good will are very attractive qualities, even when coupled with irritability, and if you cultivate these, people will recognize and value them.  
Know your limitations
An unsocial or introverted person needs solitude, good sense, and order: things more likely to be found in some places than others. Don't be afraid to turn down invitations or beg off of planned outings in order to spend time alone. Don't overtax your patience if you can help it, since you probably don't have too much to begin with.
Limiting time in stressful environments, where possible, is often the best way to avoid being uncharitable or peevish. Temptations are strong enough; no need to make them worse. If you know a given kind of gathering – say, a family party or an evening outing – is an occasion of sin for you, then simply don't go, or don't stay very long. You're not being rude by not overstretching yourself.
Give yourself a chance to let off steam
A naturally irritable person often feels painfully restrained, almost imprisoned, because he is forced by convention to hold what he really thinks inside and to be very cautious in what he actually says aloud in company. It's important to have some kind of outlet, where you feel able to be fully honest and direct. Not cruel, of course, but at least free of the restraints of "polite" conversation. Find a trustworthy and like-minded friend who's willing to let you be frank, or write down what you truly think in a private diary. The point is to have a place where you can be yourself openly, without fear of damaging your relationships.
Remember, love is not the same thing as "being nice"
Though we ought to be kind, try to make other people comfortable, and not do deliberate harm to anyone, mere niceness is not the same thing as love. You can be blunt and direct while still showing love.
What's more, this quality of speaking directly, without compromise or sugarcoating things, can sometimes allow you to do good that other, "nicer" people cannot. If what someone needs is a good "kick in the pants," or an honest statement of what is or isn't true, instinctual politeness is often more of an obstacle than a help. Don't be afraid to be direct and to say what you think someone needs to hear — whether they like it or not. You're not being uncharitable, and it may be that God put you in their life precisely because you're the only one willing to do it.
Read more:
8 Secret acts of kindness that anyone can do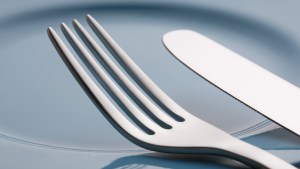 Read more:
Why it's important to teach modern kids to "mind their manners"