Beyond formal therapy and treatments, there are simple steps we can take that help.
Living with someone who suffers from depression isn't easy. You need to be creative and find resources that can make everyone's life easier.
First, we need to distinguish between endogenous depression and exogenous depression. The former is chronic, something the person may have to bear throughout his or her life to one degree or another. In the latter case, the depression is rooted in external causes, and is temporary. A family tragedy or another serious problem can be the trigger for this kind of depression. Normally, this kind of depression disappears, when the causes that created it cease.
For both kinds of depression, it's best to go to a mental health and medical professionals for appropriate therapy and treatment. Besides this, though, there are ways you can make your home environment a respite for a person suffering from depression:
Put some color into their life
It's a small, very material thing, but it often works. At least since the Renaissance, it's been understood that color can have therapeutic effects. Consequently, we should take a look at what colors are surrounding the person suffering from depression. Blacks and greys are not helpful. On the contrary, certain bright colors can create a more cheerful environment.
Begin the day with good news
People suffering from depression often have difficulty getting up early, or simply at a scheduled time. If, in addition, the first thing they hear is criticism because they haven't gotten up yet, they'll only become more depressed. It's better to greet them in the morning with a positive tone: "Just look what a beautiful sunny day it is today!" Or, " On the news, they said we're going to have good weather this weekend."
We need to bite our tongue if we're tempted to talk about bad news, and it's better for us not to talk about subjects related to the person's depression, unless they want to because it might help them work through their problem.
Keep including them, even if they tend to say "no"
When making plans, it's easy for us to see that someone who is depressed doesn't feel up to doing much of anything. They don't want to go out, they don't want to travel, they don't want to see anybody, and they don't want to make plans for the weekend. Things that they may have enjoyed doing before are now almost a form of torture. However, it's good for them to feel that the family still wants them involved and takes them into account. We can include them in events they skip by doing things like bringing them a piece of cake from the party, or sending them a photo of a beautiful landscape.
Applaud every effort
It's good that they set goals for themselves with their psychiatrist or psychologist, even if those goals are small. These can be things like establishing a daily deadline for getting out of bed, keeping up habits of personal hygiene, maintaining order in their room, fulfilling their professional obligations, or other similar things that have become difficult for them but are important for daily functioning. They might not manage to do it perfectly, but the important thing is that they've made an effort. They're fighting an uphill battle, and what matters is that they try to take even small steps forward.
Play pleasant music
People who are depressed need an environment without a lot of noise; peace and calm help them. However, that doesn't necessarily mean absolute silence. Sometimes it helps them to listen to music that comforts them or encourages them. Pick the music that they like, whether or not it's what you like; the important thing is that it lifts them up.
Keep your sense of humor and respect
Don't lose your patience with them, because depression is an illness that nobody chooses to have. Some things they do might rub you the wrong way, but it's better that you keep your criticism to yourself. People who are depressed tend to see the glass as half empty, but they're often grateful when there are people around them who are hopeful. Above all, never lose your patience. Keep calm, even if they get angry with you. If there are tensions in the home, try to restore a peaceful environment.
Keep the faith
If they are people of faith, remind them that they are not alone in the battle. If they are interested, you can read short prayers together with them, and at the beginning or end, pray for each other, along with other intentions.
Depression is a real cross for those who have to bear it, and can also be difficult for the people who love them. However, when we are guided by love, follow the guidance of the person's mental health professionals, and use some creativity, we can continue to help them feel valued and included.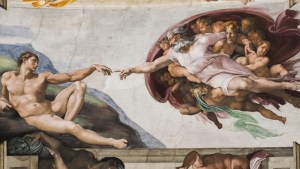 Read more:
Study shows religion and spirituality are beneficial for those at risk of depression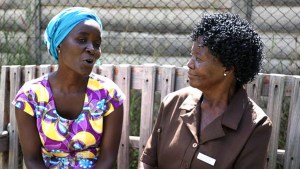 Read more:
How grandmas around the world are helping the depression epidemic