Followers of Jesus Christ have been called "Christians" since the very beginning.
In the Acts of the Apostles, St. Luke mentions the first instance of the term "Christian."
So Barnabas went to Tarsus to look for Saul; and when he had found him, he brought him to Antioch. For a whole year they met with the church, and taught a large company of people; and in Antioch the disciples were for the first time called Christians. (Acts 11:25-26)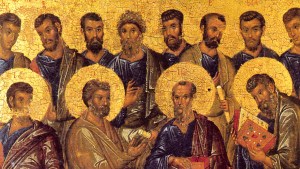 Read more:
Meet the saint who invented the name "Christian"
But what does it mean to be a "Christian"? Is there a common definition?
To be a Christian, in one sense, simply means to have been baptized in the name of Jesus Christ. The Catechism of the Catholic Church explains how baptism is the defining mark of a Christian and so Christians are all those who belong to any and all of those churches where a Trinitarian baptism is performed.
Baptism constitutes the foundation of communion among all Christians, including those who are not yet in full communion with the Catholic Church: "For men who believe in Christ and have been properly baptized are put in some, though imperfect, communion with the Catholic Church. Justified by faith in Baptism, [they] are incorporated into Christ; they therefore have a right to be called Christians, and with good reason are accepted as brothers by the children of the Catholic Church." "Baptism therefore constitutes the sacramental bond of unity existing among all who through it are reborn." (CCC 1271)
In other words, people belonging to Protestant, Orthodox, or Catholic churches — all of which share the same baptism "in the name of the Father, and the Son, and the Holy Spirit" — are rightly called Christians. (Notably, Mormons are not Christians, as they don't believe in the Trinity as Christians understand it, nor that Christ instituted baptism.)
However, being a Christian also involves a faith that is proclaimed and expressed through works. (We probably all know someone who has been baptized a Christian but no longer wants the title, because he or she has left the faith.)
As the Catechism explains, "'Reborn as sons of God, [the baptized] must profess before men the faith they have received from God through the Church' and participate in the apostolic and missionary activity of the People of God" (CCC 1270).
Followers of Jesus can be called "Christians" by virtue of their baptism and proclamation of their faith, made concrete through Christian living.
On the other hand, some Protestant denominations define a Christian as "someone who has repented from sin and has believed in Jesus." Baptism is not a necessary part of this definition and yet, even with this classification, Catholics can still recognize this use of the word "Christians."
A Catholic must profess his belief in Jesus Christ, as the Catechism states plainly, "Believing in Jesus Christ and in the One who sent him for our salvation is necessary for obtaining that salvation" (CCC 161).
So while there may be some differences between definitions, it can be said that the name of "Christian" is one that requires more than being a follower of Jesus in name only.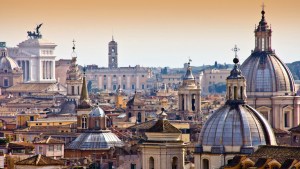 Read more:
What does it mean to be "Roman" Catholic?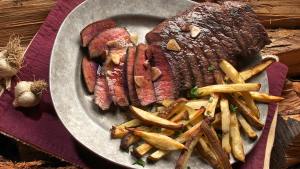 Read more:
Why Catholics don't eat meat on Fridays during Lent