Courses integrate the Catholic faith with the practical side of parenting.
Discovering that you're expecting a baby is undoubtedly one of the most exciting — and daunting! — moments in life. With thoughts of diapers, strollers, and your changing body, your mind is usually full of all the practical questions of becoming a parent, but it's also important to take time to prepare yourself spiritually for this beautiful new chapter in your life.
Fortunately, the Archdiocese of Denver and the Rose Medical Center have joined together to found Catholic Baby University — the younger sister of Jewish Baby University, created by Rabbi Jeffrey Kaye, director of chaplaincy services at Rose Medical.
Kaye shared with Denver Catholic: "It's truly been a dream of mine for a long time to use Jewish Baby University as a model to share with other beautiful faith traditions, to celebrate life and create a special bonded group." For Rabbi Kaye, the Catholic faith was a natural development for the baby university program.
The course benefits moms-and-dads-to-be on a practical level — with important lessons in baby safety, childbirth, and postpartum experiences — but also addresses the "all-important spiritual component that life is a miracle and blessing, and life is meant to be treasured." Couples leave the course with a new community of parents-to-be, eager to share their excitement of the experience with other future parents.
So when Scott Elmer, the director of the Office of Evangelization and Family Life Ministries of the Archdiocese of Denver, was offered the opportunity to join forces with Rose Medical to create a Catholic version of the university, he welcomed the opportunity with open arms.
Elmer notes that couples turn more to their faith once a child joins the family, so pregnancy is the perfect opportunity to celebrate new life and prepare for a child's arrival while embracing one's faith and how it impacts parenthood. The program itself only centers on Catholic teachings for two of the sessions, but it's enough to help parents go deeper into their faith.
For Heidi and Jim Knous, the university program addressed issues they hadn't though of before: from the different parental bonds formed in pregnancy and once the baby arrives to teaching a child to pray. Heidi shared how the course forced them "to really take time to come together as a couple to think about this vocation, what parenthood is … and how you want that to look for your family."
The course is open to couples at different stages of their spiritual life. While some will be practicing Catholics, others may be baptized Catholics who no longer practice regularly, while still others may just be curious about the Catholic faith and what it can bring to their growing family.
"The most important thing we're hoping to convey to the participants is that God is real, he is alive, he loves them and has an incredible plan for their families," Elmer says.
Participants can expect to get instruction from certified birth instructors who talk through all the practical information relating to childbirth, while expressing the beauty of the whole process. As doula Jessica Potter explains: "Through that story we find strength we never thought we possessed and a closeness with our Creator that we could never have once imagined."
The religious instruction also has a practical side too, with lessons in the sacraments, how to choose a godparent and even selecting a suitable baby name. So the parents will leave the course fully prepared both spiritually and practically for the beauty of welcoming a baby into their family and faith.
If you are in the area and want to enroll in a course, contact program facilitator Mary McGeehan at the Archdiocese of Denver — mary.mcgeehan@archden.org — or ring her at 303.715.3107 for further details.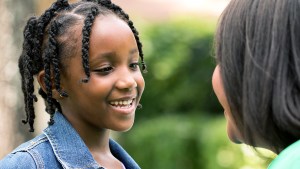 Read more:
5 Essential parenting tips you shouldn't miss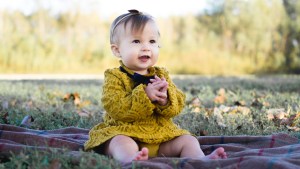 Read more:
16 Inspiring and memorable saints' names for your baby girl