When it's difficult to let go of something, this can help.
It's easy in our Western culture to accumulate lots of "stuff." Whether poor or rich, we all love to hold on to our earthly possessions.
This can easily become an unhealthy attachment to materials things. Unfortunately, it is not something new. In fact, Jesus spoke against it in his own day, urging his disciples to give what they did have to the poor.
While most of us are not called to live in poverty as religious and some priests vow to live, we are all challenged to detach ourselves from our possessions. In the end, things must not control us; we must be in control of them.
Below is a helpful prayer that can be the first step in acquiring a heart detached from earthly goods and focused on the things that will last for all eternity.
O Jesus, Who chose a life of poverty and obscurity, grant me the grace to keep my heart detached from the transitory things of this world. Let it be that henceforth, You are my only treasure, for You are infinitely more precious than all others possessions. My heart is too solicitous for the vain and fleeting things of earth. Make me always mindful of Your warning words: "What does it profit a man if he gain the whole world, but suffer the loss of his own soul?"Grant me the grace to keep Your holy example always before my eyes, that I may despise the nothingness of this world and make You the object of all my desires and affections. Amen.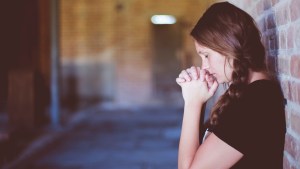 Read more:
Spiritual tips on how to foster humility and be less prideful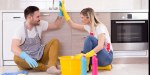 Read more:
Tidying up your house is part of an ancient Christian tradition