Distractions are the sirens of our modern world, luring us into anxiety and despair if we're not careful.
Last week was one of the hardest I've experienced in a long time. One of my colleagues and his wife suffered the tragic, unexpected death of their baby girl following heart surgery. The rest of our  team stepped up to help coordinate meals, vigils, and provide coverage for his work so he could be free to grieve with his family.
After working every day of the week, chaperoning a kindergarten field trip, attending a long junior high track meet before a candlelight vigil, and all the regular stuff of family life, I was wrecked. After I took the kids to school on Friday, I lay down on my bed and stared up at the ceiling. I had plenty of work that had piled up and I hadn't eaten since the Starbucks sandwich I managed to grab on the way to the track meet the day before. I was also seriously sleep-deprived.
Even though I was acutely aware of how tired and hungry I was and how much work was left to do, I couldn't do anything at all. Not sleep. Not eat. Not work or fold laundry. Not even Netflix and chill. I was so overcome with ennui that I couldn't even muster up the energy to feel surprised or confused by it.
It took an hour before I managed to acknowledge it and figure out what was going on. I wasn't slipping into anxiety or depression. I just hadn't had any mental downtime in several days running — and as Medium points out, feeling anxious and depressed is what happens when our brains don't get enough idle time:
When your brain is bombarded with novel stimuli or information, she says, it can struggle to generate purposefulness and meaning.

Too much of this can you leave you feeling aimless — or worse. "If you're stuck in this feed-me stimulation loop, we know that this is associated with the feeling of being out of control," she says. "It's associated with anxiety and disconnectedness, and a feeling of, what's really real?" Mental idle time, meanwhile, seems to facilitate creativity and problem-solving. "Our research has found that mind-wandering may foster a particular kind of productivity," says Jonathan Schooler, a professor of psychological and brain sciences at the University of California, Santa Barbara who has studied mind-wandering extensively. He says overcoming impasses — including what he calls "a-ha!" moments — often happen when people's minds are free to roam.
Years ago when I first took up running, I discovered that my best blog posts were formulated during those early morning 3-mile runs. By the time I got home I would be clear-headed and energized, both by the exercise and by the mental idle time. I treasured that time so much that I never wore headphones when I ran, because music made it impossible to let my mind wander.
The same goes for doing dishes, or folding laundry. I learned over the years that those tasks are ones I prefer to do alone, without the distraction of TV or music or podcasts. Something about the rhythmic, familiar motions of washing dishes and folding laundry help still my mind and spirit, and I feel more peaceful and refreshed after 20 minutes of silent laundry-folding than I ever do after a 20-minute nap.
Mental idle time is quickly becoming a precious resource for most of us. Unlike our parents or grandparents, we can be distracted in hundreds of different ways … even when we don't want to be. The buzz of the phones in our pockets and the impossible temptation of those red notifications are like the sirens of our modern world, stealing us away from the peace that comes with a still mind and filling our souls with anxiety and despair.
We need to start giving our brains intentional time-outs. When my toddler throws a tantrum, he has to sit on a specific couch until he can calm himself. I know we adults tend to think we're beyond such things, but let's be real: we are not.
So when you find yourself on an endless Facebook scroll or text-and-Insta binge, make like Odysseus and lash yourself to the mast. Put the iPhone and the iPad in a closet and lock it, then walk away. Give your brain the gift of a time-out. Whether you prefer to let your mind wander, meditate, or pray, those distraction-free quiet times are absolutely essential for your mental, physical, and spiritual well-being. Guard them like the precious gifts they are, because it's in those times that you'll not only solve problems, but also find peace.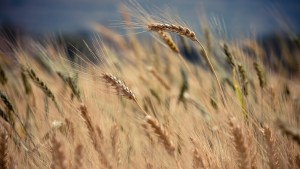 Read more:
Defining self-care in spiritual terms