Do your best to make it work, for the good of the kids.
If a couple with children breaks up, both parents still share the responsibility for raising and educating their children. If they've settled on shared custody of the children, it means they need to make a plan in which they both play a role. It's not easy, but the children benefit the most when both parents are there to raise them with love and attention, even if not at the same time.
For this sort of arrangement not to create conflict, it's important to understand that the starting point must be the good of the children. Here are five things it's important to remember when arranging shared custody:
Don't forget that you have a shared mission
Despite the fact that your relationship as a couple hasn't turned out, you still have an important mission in life, which is the raising of your children. This mission is something that both parents will always share with each other. You need to distinguish between being a couple and being parents. The fact that you no longer love your ex as a spouse shouldn't be an obstacle for respecting and appreciating that they are the mother or father of your children. This attitude will help you to deal with times when dialogue is difficult.
Do your best to facilitate the fulfillment of your agreements
Once the conditions and rules of your shared custody have been decided—either in court or by mutual agreement—it's important that you stick to what has been established. Schedules, who gets the kids on determined days of the week and holidays or vacations, and being punctual to pick up or drop off your children are things that the other parent will be thankful for, whether or not they mention it. This, in turn, creates an environment of trust and equanimity. Don't change your plans at the last minute without a sufficiently important reason.
Children notice more than you think
Your kids notice if you're nervous, anxious, holding a grudge, tired, making faces that show your discontent, and so forth. Your children will be grateful if you treat them as they deserve, so be sure to dedicate quality time to them when they're with you, and don't make the moments of exchange with the other parent an awkward or embarrassing situation.
Always speak well of the other
In front of your children, you should always emphasize the positive aspects of the other parent. Leave explanations about why you broke up for when your children are older; for now, they won't be able to understand all the reasons for what has happened. Don't try to make the children prefer you over your ex. Do your best to help them see the best possible side of their other parent.
Do your best to make your shared custody work
Every case is different, but shared custody allows your children to grow up with both a mother and a father. Therefore, it's the most desirable solution (whenever such an arrangement is possible) in the case of separation or divorce. Be generous with each other so that both parents can find practical solutions for the complications that this arrangement will inevitably involve.
Often, it's already difficult for a couple to reconcile work and family, and it's even more so when one of the two parents has to take over the job completely for a few days, as in shared custody. Situations such as sickness or special demands at work can make shared custody even more difficult.
When it's hard for you to fulfill your duties to take care of your kids according to the calendar you've agreed upon with the other parent, ask your friends and family for help, especially the children's grandparents and aunts and uncles. Your children need to see that they continue having a family that loves them.
Separation and divorce are never ideal situations, but sometimes our path in life takes turns that we never expected or hoped for. When a relationship doesn't work out, we must always remember that as parents we always have the responsibility for doing our best to ensure that our children can grow up knowing first-hand that their mother and father love them and will never abandon them.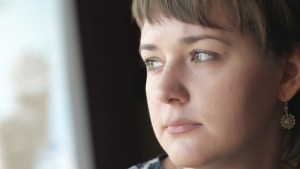 Read more:
What 3 divorced moms want you to know about co-parenting after a breakup
Read more:
How to become an effective "co-parenting couple" after divorce