Hospitals and health centers can no longer be considered safe places in today's wars, because they are routinely bombed as war targets.
In The Pope Video for the month of April, Pope Francis asks Catholics to pray for doctors, nurses, and healthcare and humanitarian personnel in war zones. The presence of these professionals in areas wracked by conflict, he says, is a sign of hope for many people, because they "risk their lives to save the lives of others" and shine a light of humanity and mercy amidst the horrors of war.
As His Holiness Paul VI said on the occasion of the 11th Day of Peace (1978), doctors are "learned, valiant and good-hearted persons who have made the science and art of medicine their vocation and profession."
Pope Francis, in a 2016 address to the Medical Associations of Spain and Latin America, added: "A doctor's identity and commitment leans not only on his knowledge and technical competence, but primarily on his compassionate and merciful attitude towards those suffering in body and spirit. Compassion is in some way the very soul of medicine. Compassion is not pity, but to suffer-with."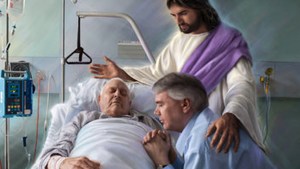 Read more:
Pope says caregivers are like Mary at the foot of the Cross
Today, there are more than 20 ongoing armed conflicts in the world, of which the following seven—according to UNHCR—have caused the greatest number of victims and forced displacements:
Yemen, Iraq, Syria, South Sudan, Somalia, Afghanistan, and the Ukraine, as well as the Democratic Republic of Congo and the Central African Republic, which have also been experiencing constant conflict for years.
As various humanitarian organizations have denounced, hospitals and health centers can no longer be considered safe places in today's wars, because they are routinely bombed as war targets, against the stipulations of international humanitarian law.
Fr. Frédéric Fornos, the international director of the Pope's Worldwide Prayer Network (which includes the Eucharistic Youth Movement), points out that civilians are the principal victims of armed conflicts, and "that's why healthcare personnel is essential in war zones. They save lives and alleviate suffering under dangerous conditions."
Nevertheless, they are often attacked, when international humanitarian law is not respected.
Read more:
Who will take the pope's new road to canonization — offering one's life?
"Let us remember and pray for these men and women who offer their own lives to save the lives of others." As Pope Francis said in Gaudete et Exsultate [5], "the offering of one's own life for others is also a path of holiness."
Francis also made this point during his meeting with the Italian Red Cross on January 27, 2018, when he said, "The Good Samaritan doesn't make the wounded man pass any preliminary test, he doesn't judge him, and he doesn't subject his help to moral prerogatives, not even religious ones."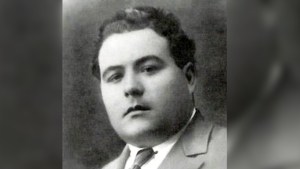 Read more:
This doctor wrote one last prescription on his way to execution
—
The Pope Video is possible thanks to the generous contributions of many people. You can donate by following this link.