And he suggests a slight change in terminology to better reflect our Christian spirit.
Pope Francis has often spoken about the issue of migration and refugees, on the one hand denouncing walls and a spirit of selfishness, and on the other hand recognizing that a country can only do so much in dealing with the global phenomenon.
On Wednesday, he spoke about the issue again, as he recapped his weekend trip to Morocco.
He said that the Holy See has advocated for policies that can be "summarized in four verbs":
to welcome migrants, to protect migrants, to promote migrants and to integrate migrants.
"It is not a question of sending down welfare programs from above," he said, "but rather of undertaking a journey together through these four actions, to build cities and countries that, while conserving their respective cultural and religious identities, are open to differences and know how to value them in the spirit of human brotherhood."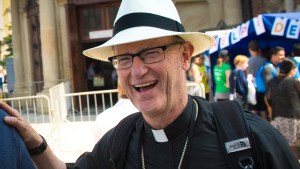 Read more:
Bishop Conley boldly stands in solidarity with immigrant families
The pope then stopped to make an observation about our word choice.
I do not like to say migrants; I prefer to say migrant persons. Do you know why? Because "migrant" is an adjective, whereas "person" is a noun. We have fallen to the culture of the adjective: we use so many adjectives and very often forget the nouns, that is, the substance. The adjective must be linked to a noun, to a person, hence a migrant person. In this way there is respect and one does not fall prey to this culture of the adjective, which is too liquid, too gaseous.
He offered his thanks to the Church in Morocco, which he said, is "very committed in closeness to migrant persons."
And the pope encouraged those who generously serve people who have left their homelands, "fulfilling Christ's word: 'I was a stranger and you invited me in' (Mt 25: 35)."
Read more:
Church leaders speak out against "chain migration" terminology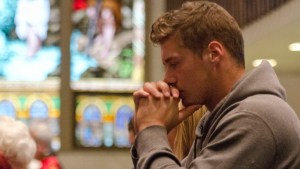 Read more:
There's a common denominator in the beliefs Catholics struggle with
Read more:
Catholics can change immigration from a 'problem' to a 'solution'