The honorary title has become more rare than in the past and denotes a special honorary clerical status.
Most Catholics in English-speaking countries are familiar with their parish priest, who simply goes by the name "Father." However, on some occasions that parish priest has been given a different name, that of "Monsignor."
What does it mean?
Historically speaking the title "Monsignor," "Monsignore" or "Monseigneur" ("My lord") was used to call most members of high ecclesial rank. For example, cardinals and bishops were often addressed by the name "Monseigneur" and this continues to be true in some languages.
Over time the usage became restricted to, as the Catholic Encyclopedia points out, "those who, by virtue of some distinction bestowed upon them, belong as it were to the family and the retinue of the Holy Father."
These priests are now known as the "Papal Household," and the honorary title of Monsignor essentially refers to priests who have certain privileges and maintain a special closeness to the pope. They are higher in symbolic rank than ordinary priests, but lower in Holy Orders than bishops.
For many years the local bishop would suggest names to the Holy Father for this title, usually priests older than 35 who had been priests for more than 10 years.
However, early on in Pope Francis' pontificate he changed the qualifications for the honorary title of Monsignor and raised the age limit to 65.
In most cases Monsignor is simply a title that expresses many years of dedication in priestly ministry, and recognizes a priest's many accomplishments in the service of the Lord.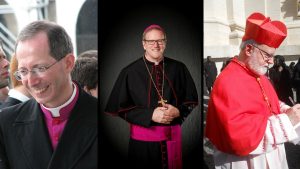 Read more:
How to tell the difference between a monsignor, a bishop and a cardinal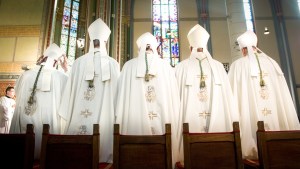 Read more:
What is a diocese?