Don't get discouraged when prayer is difficult; that's actually a good sign.
You can get Aleteia inspiration and news in your inbox. Our specially curated newsletter is sent each morning. The best part? It's free.
Sign up here
While personal prayer can often begin with great emotion and feelings of consolation and peace, it does not always last. In fact, for most saints, prayer quickly turned dry and listless.
When prayer turns this way it can actually be a good thing, even though we may not like it.
Italian priest Fr. Lorenzo Scupoli explains in his spiritual classic, The Spiritual Combat, that dry prayer is often a gift from God.
Dryness may likewise proceed from … [from] grace, either to give us warning, that we should be more diligent to forsake every attachment and employment which is not of God, and does not terminate in Him ; or, to make us learn by experience, that all our good things come from Him ; or else, because He is pleased to see us put forth all our strength in battle, and use His grace.
At times we may become attached to feelings of peace and serenity and this could potentially distract us from our main purpose in life of loving God and seeking him above all things. It's easy to be drawn to seek after positive emotional feelings and to pray only to attain those feelings.
This is a dangerous pursuit, as we will easily have our faith shaken when distress occurs in our lives.
When confronted with dry prayer, Scupoli gives this advice.
[R]emember also your Christ, Who, in the Garden and on the Cross, was, to His great pain, abandoned by His Heavenly Father, as far as the feeling of comfort was concerned; and, bearing the cross with Him, with all your heart say, "Thy Will be done." By doing so, your patience and prayer will raise the flame of your heart's sacrifice into the presence of God, leaving you truly devout; true devotion … consisting in a lively and firm readiness of will to follow Christ with the cross on your shoulder, by whatever way He invites and calls us to Himself.
This is not easy advice to take in and may not be very satisfying at an emotional level. However, the key lies in loving God throughout every trial and tribulation and persevering in prayer no matter what type of feelings we have.
As with any other relationship, our love is proven not during times of prosperity, but during trials of suffering.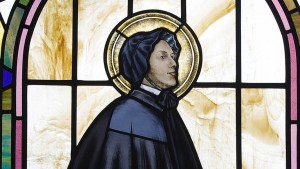 Read more:
Here's what to do during spiritual dryness, according to St. Elizabeth Ann Seton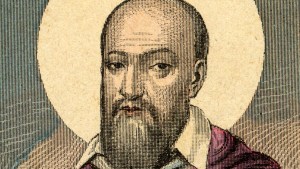 Read more:
4 Cures for dryness in prayer from St. Francis de Sales