It's not just about getting them to obey -- both genuine obedience and responsibility come from respect.
For the past 6 months, my 10-year-old daughter, Charlotte, and I have been in a state of constant struggle. She's shown a constant lack of responsibility in all areas, whether large (like staying with her younger brothers when they ride bikes in the neighborhood) or small (like putting her clothes in the hamper rather than tossing them on the floor). It's been frustrating for both me and her older sister, Sienna, with whom she shares a room.
Sienna keeps reminding both Charlotte and me that when she was 10, she was changing diapers, holding babies, making pancakes, and doing chores like sweeping, mopping, and washing windows. Charlotte, on the other hand, acts like the world is ending when I ask her to fold her own laundry and put it away. I've tried everything I can think of — from expectation-setting and consequence follow-up to offering an allowance for a week of meeting those expectations. To my dismay, nothing has worked.
Until last week. On Tuesday night, Sienna had a student council event at school. I had my four youngest at home and had planned to make dinner, give baths, and get them all in bed early when something unexpected and urgent came up with work. I knew I would need at least an hour to take care of it, so I did the only thing I could think of. I sat them all down and put Charlotte in charge, giving them clear instructions. I made it clear that I expected the three younger boys to listen to their sister, and told Charlotte that I was trusting her to take care of her brothers. They all nodded, solemn-eyed and serious, then went upstairs while I shut myself in the study and went into crisis-management mode.
It took me an hour and 15 minutes to put out the fires and get things back on track, and during that time I heard zero sounds from upstairs — neither fighting nor crying. To be honest, this alarmed me more than crying would have, so when I was done I bolted upstairs to check on everyone.
Lo and behold, they were all four sitting on the carpet in the miraculously clean game room, happily playing a board game. The 3-year-old was sitting in Charlotte's lap as she helped him roll the dice and move his piece, and when she saw me she proudly exclaimed, "Mom, Isaac told me he had to go potty so I helped him. Then I helped the boys pick up their room and the game room to surprise you."
I was shocked, but also pleased and proud — and I told Charlotte so. When Sienna got home, I told her over dinner about how responsible Charlotte had been and Sienna praised her sister as well. Charlotte beamed, finished eating, then went upstairs and picked up her own room, showered, brushed her teeth, and got in bed. With zero prompting, pleading, or pouting.
My mom emailed me an article a few months ago about teaching kids respect. I'll admit that I skimmed it and almost forgot about it until last week, when one of the points came back to me in a big way:
Modeling respect includes complimenting your children and trusting them. Be equally fair to all your children. Of course age differences dictate that you give more responsibility to one child than another, but do your best to give the younger one the same responsibilities you gave the older one at their age. Your children will remember, even if you don't.
I realized that night that the biggest difference between Sienna at 10 and Charlotte at 10 wasn't in them — it was in me. Sienna had shouldered responsibility early on because I trusted her to do so. I respected her ability to do hard things and showed my gratitude on a daily basis. I invested the time to teach her to be respectful and trustworthy by showing her what respect and trust looked like. I knew that the only way my children would learn to be virtuous was by showing them what virtue looked like, so I put the effort in.
Life is different now, busier and more chaotic. But that's no excuse not to invest the same time in each of my children, to teach them to be the people I want them to become by showing them how, and to give them confidence by showing them respect and trust every single day.
There's a big difference between obedience (grudging or not) and respect. As Catholic parents, we know this more than most — after all, it's one of the most important parts of the sacrament of confession. We confess our sins freely and resolve firmly, out of love, to avoid them in the future. That's the kind of respect we should aim to instill in our children, because it results in obedience. Making obedience the goal is like putting the cart before the horse.
You shouldn't have to wait until an extraordinary circumstance reminds you that the best way to teach your child to be respectful and responsible is by showing them respect, and trusting them with big responsibilities. No matter how many kids you have, you must pay attention to the formation of each and every one of them — so be respectful. Trust them. Be kind and compassionate. Show your children how to build virtue and follow Christ by being virtuous and Christ-like yourself.
You might be amazed at how easily the laundry gets folded once you do.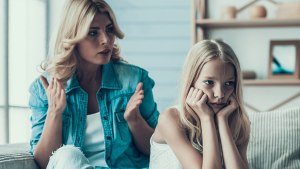 Read more:
The 5-step procedure for dealing with disrespectful kids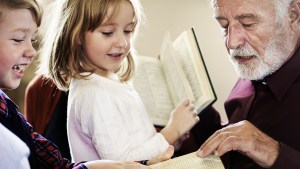 Read more:
Why we need to read Bible stories to our young children