Discoveries at site offer insight into what life was like in 1st-century Judea, during the time of the Roman occupation of the Holy Land.
Archaeologists at the site of a 1st-century A.D. Jewish settlement in Israel's Negev Desert have discovered one of the earliest artistic representations of a nine-branched menorah.
2,000-year-old image of 9-stem menorah found in rare Jewish site in Beersheba | The Times of Israel https://t.co/b2f1cTBy1t

— Shelshand (@Shelshand) April 4, 2019
The site, located on the southernmost border of Judea, was home to a Second Temple-period Jewish settlement. Underground hidden passageways indicate that Jewish rebels may have hidden here, during the time of the Roman occupation of the Holy Land.
The presence of objects used in religious rituals indicates that the residents of the settlement, despite being on the fringes of Judea, "kept their Judaism," archaeologist Shira Bloch told the Times of Israel.
In addition to the image of the 9-branch menorah, which today is used during the Jewish holiday of Hanukkah, there was also evidence of "ritual baths, stone vessels associated with laws of purity, and an abundance of pottery and lamps decorated with typical Jewish themes such as grape leaves," reported the Times.
The discovery of olive and date pits and baking facilities at the site also sheds light on the daily lives of Jewish people in the 1st century.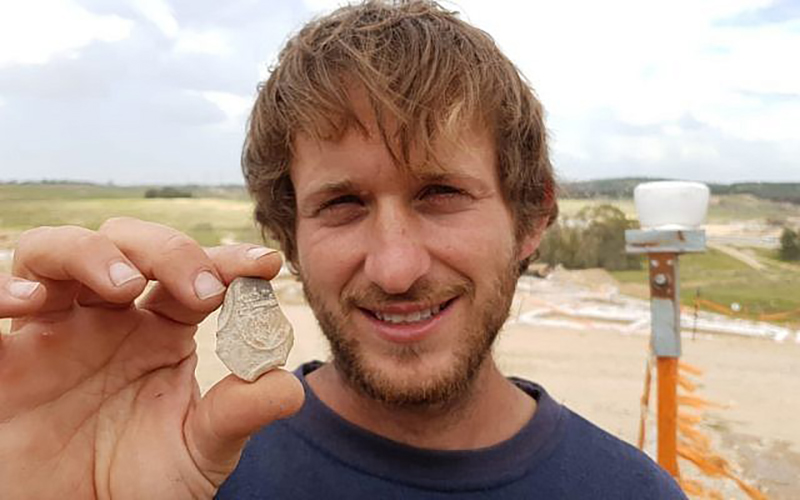 Launch the slideshow