True respect from one person who knows us well is worth more than a thousand "likes" from strangers.
Today, our search for other people's approval has been intensified by the appearance of social networks. Our image has become much more important than ever in our relationships. We have the idea into our heads that our value comes from what we do, not who we are; consequently, we're constantly seeking the approval of others in everything that we do, which we measure through "likes" that confirm that our life is pleasing to others.
If we do things with the sole goal of receiving something in return (attention, applause, recognition …), we're enslaving ourselves to create an image that we use as currency to buy the satisfaction of our deeply-felt need for approval. This makes us fall into egocentrism (putting ourselves at the center of everything), utilitarianism (giving because we want something in return), and superficiality (living relationships at a level of "commerce," not of authentic love and sharing).
When what we do isn't an authentic expression of who we are and what we believe in, but rather an attempt to win approval from other people, we'll feel sad shortly after we receive their applause. After one of our photos on Facebook or Instagram gets a lot of likes, it's soon be forgotten, and we feel the need for more recognition, so we post a new photo. Our hunger for affection will keep growing, and we'll feel more and more frustrated by the short duration of that kind of attention, possibly leading us to engage in obsessive behaviors: spending hours on social networks, taking and posting pictures of everything we do, etc.
This is not to say that posting to social networks is bad. It becomes a problem when we're not doing it to connect with friends and colleagues, building up real relationships that may find a correlation in the real world, but rather to pursue an ephemeral illusion. We've taken the wrong road when we have an insatiable need for admiration and validation, through "likes" and upvotes on social networks; when we seek the approval of friends, family members, and even total strangers, in everything we do; when we say "yes" to everything people ask of us, so that other people will have a good opinion of us; and when we're so focused on the dopamine rush of getting "likes" that we lose contact with our more authentic feelings, forgetting what real love and friendship feel like.
This need for approval is insatiable and needs to be constantly renewed because it's not authentic. We shouldn't be seeking validation primarily from others; first, it should come from ourselves. If we properly form our criteria and conscience in order to make good decisions, we won't hesitate to go against other people's opinion if it's what we think is right. We'll allow ourselves to try new things, and to make mistakes, because we'll understand that "to err is human" and is part of the process of learning, even if other people might not like it.
One way to know if we're too focused on getting other people's approval is to observe ourselves in different contexts and ask ourselves what we really need and what we're doing to fulfill those needs. If we see that we're acting against our own best interests in order to please other people—who might not even know us well, or care about us—that should be a warning sign that we need to change, and stop begging for love from other people at any price.
We need to stop projecting an image of what we think other people want to see. We need to be authentic and sincere, looking to our friends and family, people who truly love us, for support and advice. There's nothing wrong with asking other people for their opinion—on the contrary, it can be helpful for us sometimes—but we should never make a decision just because we think it's what will make other people happy. We should do what we think is best: the decision with which we will be happiest, with a peaceful conscience.
People who really love us don't want us to do things just to make them happy, and if they see that we are acting based on our best judgment, they will learn to respect our decisions. True respect and love from one person who knows us well is worth more than a thousand "likes" from strangers and acquaintances who only see the image we project on social media.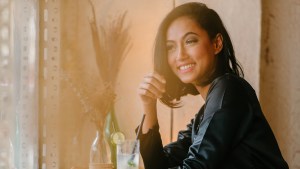 Read more:
10 Tips on how to build healthy self-esteem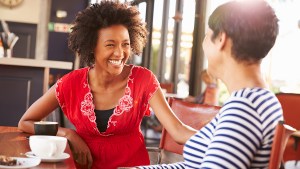 Read more:
How to make real-life friendships with your social media friends