Our thoughts can be changed through virtuous actions, even when they are done half-heartedly.
Jesus challenged his disciples, "Love your enemies, and pray for those who persecute you, that you may be children of your heavenly Father" (Matthew 5:44-45).
It's a difficult saying, one that is easier said than done. For many of us, we frequently think negative thoughts about our "enemies," sometimes even wishing bad things would happen to them.
Yet, that is not the Christian way of living. We are challenged by Jesus to love all people, especially those who hurt us in some way.
How can we change our negative thoughts about them?
Italian priest Fr. Lorenzo Scupoli explained in his spiritual classic, The Spiritual Combat, the key to overcoming such an interior attitude.
I would add to all that has been said, that if the virtue in whichyou are exercising yourself so require, you must also practiceexterior acts conformable to the interior; as, for instance, wordsof love and meekness, and lowly services rendered to those whohave in any way thwarted or slighted you.
Scupoli suggests that you say something nice about your enemy or to even do something good for them. Even if this is extremely difficult for you to handle, and you don't like doing it, the very act itself will start to turn your soul around.
As humans, we are a body/soul unity, and so what we do physically with our bodies, will in turn affect our souls. This means that if you want to think better thoughts about certain people, you may need to speak positively of them, or go out of your way to do a good deed for them.
They may not appreciate it, and may even reject it, but that should not dissuade us. The point is following Jesus' example and loving our enemies.
That is true Christian living.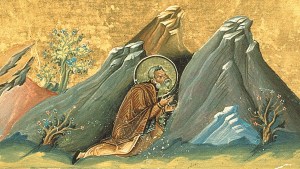 Read more:
A technique from the Desert Fathers to control our negative thoughts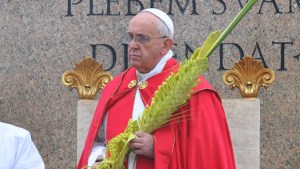 Read more:
Christ calls us to a 'difficult logic': Pope says we need to pray blessings on our enemies today