A spirit of tiredness is fertile ground for the devil to plant his seeds, Pope Francis warns.
Pope Francis this week drew from the Book of Numbers to reflect on the spirit of tiredness that can afflict us, hiding hope from our eyes.
"Why have you brought us up from Egypt to die in this desert, where there is no food or water? We are disgusted with this wretched food!" the Chosen People complained as they wandered in the desert.
The pope pointed out that sometimes this can happen to us as well, and we somehow come to "prefer failure."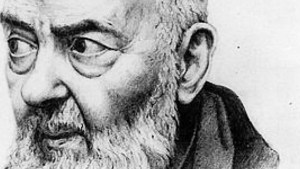 Read more:
Padre Pio's prayer for when you're in a tough situation
For the People of God, the journey became too arduous; their enthusiasm gradually waned and their patience wore out.
"The spirit of tiredness takes away our hope," the pope remarked. But tiredness is selective, he warned. "It always causes us to see the negative in the moment we are living, and forget the good things we have received."
Read more:
If you need hope, foster your "Christian memory," says Francis
When we feel desolated and cannot bear the journey, we seek refuge either in idols or in complaint … (…) This spirit of fatigue leads us Christians to be dissatisfied (…) and everything goes wrong … Jesus himself taught us this when he said we are like children playing games when we are overcome by this spirit of dissatisfaction.
Unfortunately this spirit of tiredness, complaint, and failure is the perfect terrain for the devil's work, leading to a vicious circle.
We become even "afraid of consolation," "afraid of hope," "afraid of the Lord's caress," Francis said.
The people of God could not bear the journey. We Christians often can't bear the journey. We prefer failure, that is to say desolation. …
The People of God then faced serpents who bit them, until Moses made a bronze serpent and mounted it on a pole, and the sight of it saved them.
And here the same serpent that seduced Eve … this is a way to show the serpent within, who always bites in desolation.
"May the Lord," he said, "always give us hope for the future and the strength to keep going."
Brothers and sisters, let us remember just this phrase: "with their patience worn out by the journey …"
We give in to the fatigue, reject hope, don't allow ourselves to be healed or consoled, the pope suggested. We are more attached to dissatisfaction, to tiredness, to fatigue.
"May the Lord free us from this sickness," he concluded.
Read more:
How women can lighten their "mental load" to stop feeling exhausted