God's Word is an endless source of comfort and help in times of sickness.
We're never more vulnerable than when we're ill. Being seriously sick not only leaves us dependent on others to help care for us, it also increases our stress levels on a practical level. Will my medical insurance cover the bills? Who will pick the kids up from school? What will work say about all this time off? Will I ever get better? We may also fear for the future if we have to make serious lifestyle adjustments.
In times of fear and uncertainty we should look to God our Father for comfort, just as a sick child seeks solace in a parent's arms. The Book of Psalms is full of reminders of the strength we can find in our Heavenly Father:
"God is our refuge and our strength, an ever-present help in distress. Thus we do not fear, though earth be shaken and mountains quake to the depths of the sea, though its waters rage and foam and mountains totter at its surging" (Psalms 46:2-4)
This is further echoed in Psalms 73:25-26:
"Whom else have I in the heavens? None beside you delights me on earth. Though my flesh and my heart fail, God is the rock of my heart, my portion forever."
These powerful words of God being the "rock of my heart" provide us with such strength to face whatever lies ahead.
And then there's this uplifting verse from Isaiah that offers us perhaps the ultimate comfort and reassurance so that we can feel the healing hand of the Lord's embrace in the path He lays out for us:
"Do not fear: I am with you; do not be anxious: I am your God. I will strengthen you, I will help you, I will uphold you with my victorious right hand." (Isaiah 41:10)
It's important to remember that illness is a perfect opportunity to grow closer to God — especially because we may be forced to abandon our routines. While we can use this time to pray for our suffering to ease, we can also offer our suffering, pain, and worry for others' needs. The Lord is close to us in sickness and will provide us with the graces we need to walk through it with peace and trust.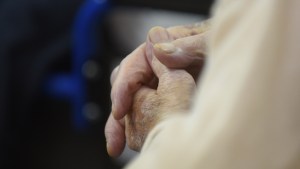 Read more:
Pray for healing with this Psalm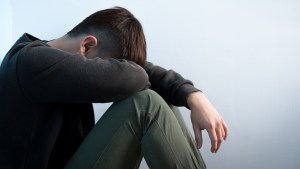 Read more:
The best cure for anxiety: The "surrender prayer"