Research has shown there are great physical benefits to going without food, but the practice also does a lot more for us.
This coming Friday is Good Friday, which means many of us will be attending church services at some point during the day. It also means we won't get to eat much food, because it's a dreaded day of fasting. Christians always fast on Ash Wednesday and Good Friday to mark the season of Lent and as a sign of solidarity with the suffering of Christ.
Not to point fingers too much –- you know who you are — but I happen to have several friends who stay up late on Ash Wednesday and Good Friday so they can eat every snack in the fridge once the clock hits midnight. Sounds like cheating to me, but then again, who am I to judge? If you catch me in an honest moment I just might admit that I took the opposite approach and went to bed early on Ash Wednesday so I could wake up extra early and eat a pile of bacon. Some people may find it easy, but I find fast days challenging and my empty stomach has me wondering why a person would voluntarily not eat if not for purely spiritual reasons.
A bit of research, though, reveals that you don't have to be religious to fast, and many people intermittently forego food for all sorts of reasons. Although it isn't the most pleasant experience, there are a number of proven benefits. Going without food for a day has been shown to help with weight loss, stabilize insulin levels, promote cellular regeneration, reduce inflammation, and may even slow down the aging process. Physically, it seems like it's a good, healthy habit to deny ourselves food every once in a while, but are there also mental health benefits?
Yes, there are. St. Thomas Aquinas, a philosopher and theologian from the 13th century, wrote about a vast number of topics, and one of them was fasting. In his massive book, Summa Theologica, he gives three benefits of fasting that can help to motivate us:
It helps control our bad habits
Bad habits are formed from uncontrolled desires. All of our choices, whether for good or bad, come from the whole of our personality. So, if I can be successful in giving up food for a day and controlling the desire to snack, that success will help me with other desires I've let get out of control. I'm sure we all have them – the desire for wealth, fame, health, you name it. It could be a desire to gossip, sneak a peek at an attractive person inappropriately, or coveting a certain new car or house. Fasting from food for a day seems totally unrelated, but in fact it's a discipline that helps us grow in self-control.
It gets our mind off ourselves
St. Thomas writes, "We have recourse to fasting in order that the mind may arise more freely to the contemplation of heavenly things." When we're wrapped up in desires, it makes us self-involved. It might be obsessing over something I want or exulting in something I've recently gained — either way my thoughts are all about myself.
When it comes to food, I wonder how St. Thomas would have reacted if he'd been around to see all the pictures of food I've uploaded to my social media. The reasons for food snapshots are innocent enough; there's a beautiful plate of delicious food that makes me happy. I want to share that joy, but in the end, even if it's not a subtle way of bragging, food pictures can be related to a me-centered concept — to revel in desires being fulfilled. Fasting is the opposite; it takes our minds off our own needs. Because of that, it provides a basis for clear thinking, so if you have a big decision coming up, a fast might not be a bad idea.
It promotes mental and spiritual health
To make this point, St. Thomas turns to a quote from St. Augustine, who says, "Fasting cleanses the soul …" In other words, taking a break from feeding the body gives us the opportunity and focus to feed the soul. Life is full of distractions, like what errand needs to be run, what chores need to be done around the house, what's on television tonight, and what to eat for dinner. When we run out of time to get it all done in a day, what gets left out is our mental and spiritual health. Fasting is an opportunity to re-prioritize. Skipping even one meal is a sacrifice that will have huge benefits.
The opportunity to eat good food is one of life's greatest pleasures and I wish you all many happy feasts with friends and family. I don't even mind if you Instagram it. The concept of fasting doesn't mean we shouldn't also love food; it means that we don't ever want to take it for granted. Most importantly, fasting helps us to never take our mind and soul for granted.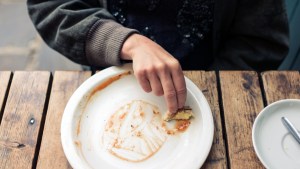 Read more:
7 Reasons you should give intermittent fasting a try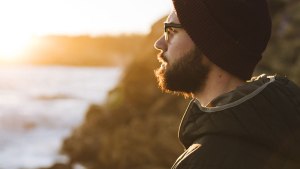 Read more:
How to be inspired by fasting