Say this prayer to invoke the intercession of the saint depicted in the picture or statue.
Saints in the Catholic Church are signs for us, who still struggle on this earth. They remind us of our ultimate goal of Heaven and encourage us to persevere until the end.
Often we might pass by a picture or statue of a saint, and it presents us a brief opportunity to ask that saint for their intercession.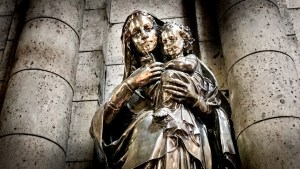 Read more:
Do Catholics worship statues?
Whatever saint it might be, they want to help us in our exile here below and to join them some day in Heaven. Here is a brief prayer that can be prayed when passing by a picture or statue of a saint, which reminds us of that profound reality and helps us orient our lives toward God.
Pray for me, O happy Saint, your time of exile is passed. When shall I be like you in Heaven?
Let us pray each day that we will join the saints in Heaven and enjoy the blessed happiness that they now experience for all eternity.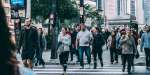 Read more:
Here's a prayer for when you are walking down the street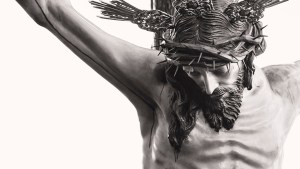 Read more:
A short prayer for when you see a crucifix