This new trend offers older people a chance to see their later years as an exciting time of life.
Imagine being surrounded by a group of friends who aren't under the pressure of raising kids and juggling work. These friends have only one thing to do: grow old gracefully surrounded by people with whom they have a lot in common.
If that sounds like something you would eagerly look forward to, you're in luck. A new trend, senior co-housing, is changing the way we think about living out our later years.
Senior co-housing involves older people living together — sharing communal spaces for relaxing, eating, keeping fit, gardening, etc. — while still having their own rooms for privacy and sleep. The arrangement can take many forms, such as blending friends and family members — including siblings or other relatives who are in their golden years. Some co-housing communities could even be made up of old college friends getting back together many decades later, or seniors who share common interests or faith.
As Karen Salmonsohn explained on her website, Not Salmon, living together with friends can increase your life expectancy, as it gives people a reason to get up in the morning. This is backed up by a Canadian Co-housing Network study that finds that elderly people living in co-housing can live 10 years longer than their peers living in nursing homes.
Salmonsohn also coined a perfect phrase that fits this new generation of seniors who are still very active and not in need of medical assistance: the "Wellderly." These are senior citizens who have a lot of life experience and a joie de vivre to make the most of their golden years.
An increased life expectancy is, however, just one advantage of the co-housing system. People who are able to take part save money through communal living, and also get more of a say in where they're going to live and how their space will be used. Most importantly they will always have someone to talk with. With co-housing, gone is the idea of seeing an elderly person abandoned for most of the day; with co-housing there will always be people to look out for them, who'll raise the alarm if they don't see their friend that day.
With such advantages it's no surprise that senior co-housing is on the rise.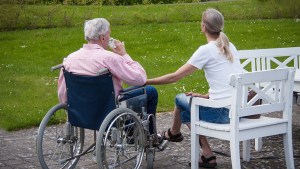 Read more:
Should you put your elderly parent in a senior home or assisted living facility?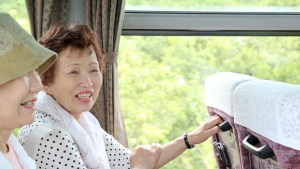 Read more:
6 Things I learned as a millennial when I took a cross country trip with seniors