This high school senior knows the true meaning of compassion and sacrifice.
A high school senior in Arkansas, Tanner Wilson, recently made an incredible gesture to his friend, Brandon Qualls, who relies on a wheelchair to get around. Two years ago, after watching his friend struggle at school with his self-propelled wheelchair, Wilson decided he had to do something about it. So he took a job as a part-time car mechanic and instead of spending his wages on movies and video games, he saved for two years until he had enough to buy his friend an electric wheelchair.
What's truly impressive is that although we don't know the exact price of the new wheelchair — they generally retail at thousands of dollars — Wilson wasn't deterred by his mission. "He's just been a really good friend and I wanted to do him a favor. I just felt like I needed to do it, and I wanted to do it," he explains in the video below.
Wilson was able to present his pal with the new wheelchair in front of his fellow classmates at Caddo Hills High School. The broad grin on Qualls' face sums up the joy he must have felt — and the relief his exhausted arms must be feeling! As Qualls shared with KTHV: "They came in and my face just blew up, crying everywhere," adding "[I] can't believe he did that for me!"
The seniors' teacher, Kathy Baker, also decided to lend a creative hand to the project, customizing the new wheelchair with Qualls' name and decorating it with bright "go fast" flames. She thought this generous act was typical of Wilson, "He loves to do for others, he is just a great young man," she explains in the New York Post.
Wilson, however, seems to have taken everything in stride, simply saying, "I wish people would care more about others than just themselves."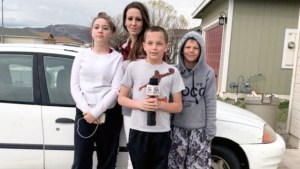 Read more:
13-year-old boy surprises mom with car she needs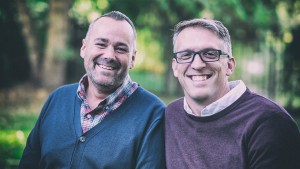 Read more:
Camino in a wheelchair: Two best friends on a 500-mile spiritual pilgrimage