Want to stop forgetting everything? Here's a simple trick.
At some point in the past few years I realized my brain was getting fuzzy. Not fuzzy in a concerning medical way, just a lot less sharp than it used to be. Like your toothbrush after you've used it for a month or two. You don't realize how soft the bristles have become until you get a new one, and the intensity of the bristles hurt your gums a little. I'd have a few moments of clarity in a day or week that would make me realize how muddled my thinking was the rest of the time.
And I wanted to change that. I wanted to make better decisions, and to remember all the things I need to buy at the grocery store. I wanted to be able to focus better, and have more clarity in my day. Heck, I wanted to be able to make my point more clearly with people. And the more I work on my mind now, studies have shown, the more clearly I can think in the future.
So there's one little thing I've started doing that's helped a lot. And that is discovering the power of writing things down. I'm not just talking about jotting notes on my phone. But, instead, taking a out a pen and paper and writing out by hand what I want to say and remember. Writing things down helps you with what researchers call "the generation effect" — when you process and produce information on your own, you retain it better than by just simply reading it. [Check out some of the science behind writing things down.)
If you want to try it, here are the kind of things I have found helpful to write down in order to keep my mind sharp:
Letters — snail mail letters
You know, the kind you put on paper and send in the mail with a stamp. Not only does it help you look back on your week or month to remember what things to share, but it makes the person who receives it feel loved that you took the time to write and send it.
Pros and cons lists
Making a decision? Thinking over something big? Write down what you're thinking. Include the good and the not as good results for the decision in question.
The little things
Grocery lists. Birthday cards. Taking notes at meetings at work. Taking notes at lectures or talks you attend. Writing down your schedule for the week in a physical planner. Hang up a calendar on your wall to record and reference your plans.  
Your emotions
If you're going through a hard time, this is especially helpful. Processing your annoyances, your hurt, your anger, you grief, through writing is therapeutic. But you don't have to focus on your negative emotions. Write down the good things that happen each day in your life no matter how small. Start a gratitude journal that you can look back on at the end of every year.
Health observations
Want to lose or gain weight? Want to keep track of what you're eating or how you feel after you eat? Write it down. It's one thing to try to eat better, but having a visual record of what you have actually accomplished every day is game changing and can provide a lot of helpful info.
Not only will writing things down help keep your mind sharp now and in the future, but it will give you a reason to slow down a little bit every day. It will make you spend more time doing something concrete instead of spending more time swiping and typing. And the act of writing will help you practice some discipline and focus in a world of constant distraction and multitasking.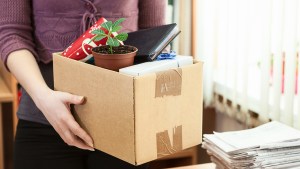 Read more:
Overwhelmed by clutter? 5 ways to get a more minimalist mindset
Read more:
How writing old-fashioned to-do lists improves your productivity