We all have full schedules, but taking advantage of brief moments can keep you more fit than you think!
We all know that exercise is something we should prioritize as much as sleep and nutrition … we need it to be at our best. But when you get right down to it, some days we just run out of time. I'm a personal trainer and there are days when it's nearly bedtime and I realize I haven't had time to work out. It's frustrating, but it doesn't have to be disheartening or defeating. In fact, there are three simple exercises you can build into your day that will keep your body awake and your blood pumping.
#1 The Plank  photo source: https://i.ytimg.com/vi/1IJp0aPcXtg/maxresdefault.jpg
When properly executed, the plank is the single most effective core exercise there is. The key, though, is proper execution–it isn't enough to get on your elbows and toes and just hope for the best.
Instead, place your elbows on the ground directly underneath your shoulders, with your hands resting parallel to each other, palms down. With your belly on the ground, position your feet the same distance apart with your toes curled under. Keeping your head in line with your spine, imagine pulling your toes toward your elbows as you suck your belly in and lift your torso off the ground. Keep your glutes engaged! Squeezing those backside muscles will prevent you from piking, and keeping your belly button sucked back to your spine will prevent your hips from sagging toward the ground.
If you're maintaining correct tension, you should only be able to hold this position for 15-20 seconds before your form falls apart. Doing a few sets a day is simple, fast, and effective. As you get stronger, you can start increasing the difficulty by raising one arm off the ground and tapping in front of you. If you've got toddlers in tow, make it a game! The kids will love having you down at their eye-level, and you'll love your newfound core strength.
#2 The Squat photo source: http://www.ladycarehealth.com/6-exercises-for-normal-delivery/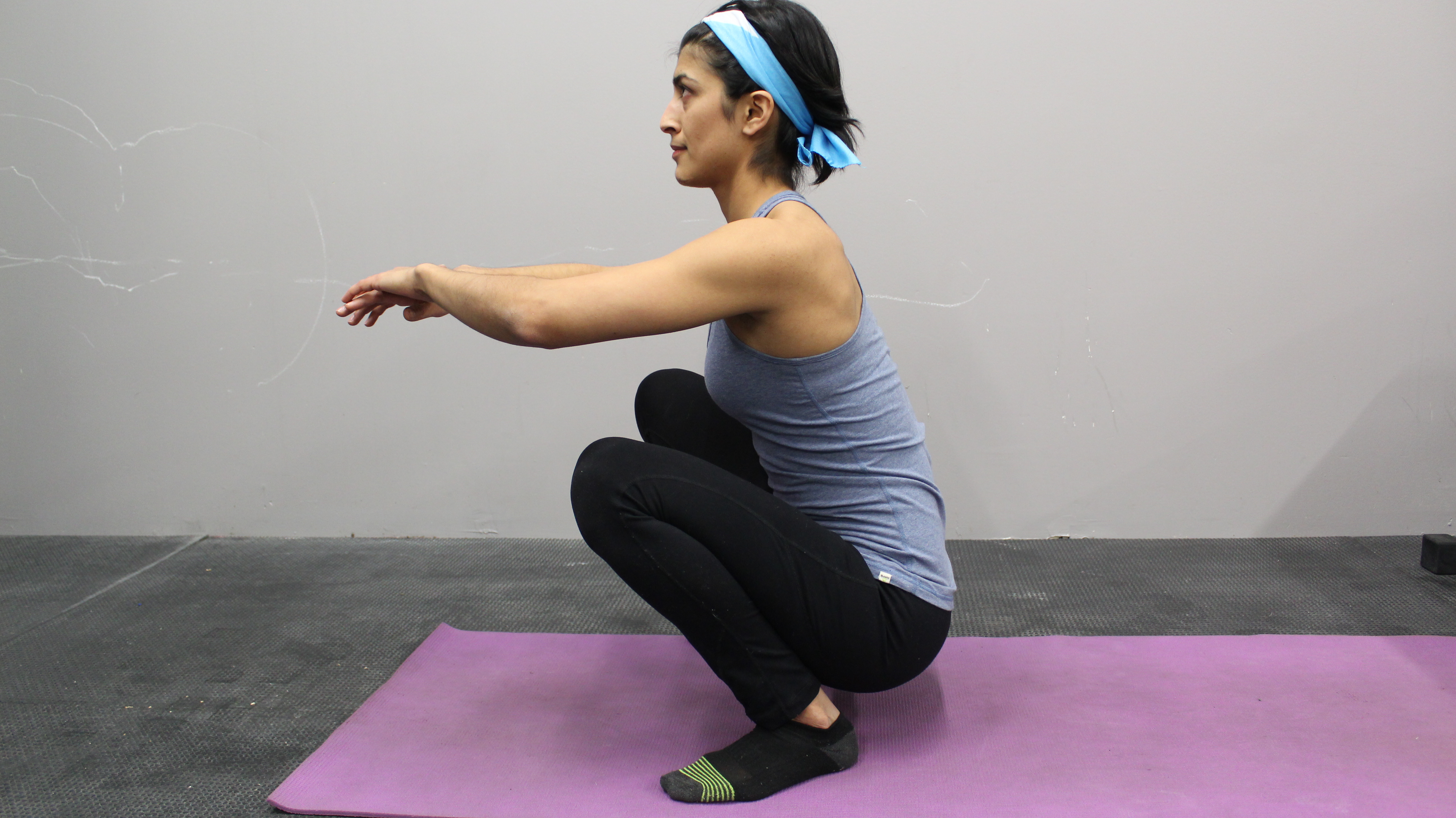 Squatting is one of the primal movement patterns. It's something our bodies were made to do, yet we spend far too little time doing it these days. A proper squat should be a natural enough position to rest comfortably in, but for most of us, it's one we can't even get our bodies into.
To test your range of motion, start with your feet about shoulder-width apart. Shoot your hips backward and down, like you're trying to sit on a bucket that's far behind you. Descend as far as possible — your goal is to bring your glutes all the way down, without dropping your chest or lifting your heels off the floor.
The key to a proper squat is actually ankle flexibility, which we tend to lose quickly as we grow up. In order to work up to a full range of motion, start practicing with your heels resting on a rolled-up towel. This will allow you to build up hip and knee flexibility, as well as glute and hamstring strength. Eventually, work your way up to a squat with your heels resting directly on the floor. You can practice this move in isolation or — even better! — use it every time you pick something up off the ground.
#3 The Burpee photo source: https://www.spotebi.com/exercise-guide/burpees/
I love a burpee, y'all. They are the single most effective full-body exercise you can do, and they get your heart rate up FAST. Here's how to do one:
From a standing position with your feet shoulder-width apart, place your hands flat on the ground between your feet with your back flat and booty low. Jump back into a plank, then lower yourself to the ground. Breathe in and exhale as you pull your belly in and raise your whole body off the ground at the same time, then jump your feet back in on the outside of your hands, lift your hands off the ground, and jump straight up into the air.
Start with 5 burpees every hour, then increase it to 10. Between these 3 quick-hitter moves, you'll be surprised by how much of a workout you're getting in during a handful of minutes throughout your day!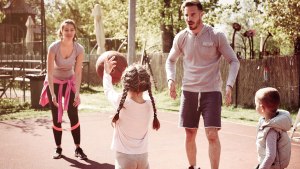 Read more:
How to get your kids to exercise with you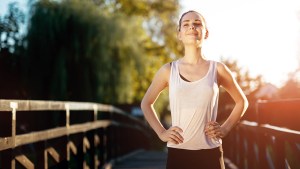 Read more:
The powerful impact exercise has on our emotions — and vice-versa