Sometimes we need to be reminded of the simple truths in life.
There are many reasons why family, with all of its imperfections and defects, continues to be central in our lives — and sometimes it's good to be reminded of them. Of course, there are families of which these things cannot be said, and if that's your situation, please read to the end!
1
The family is the best place to learn
Our family is the center of our integral development. It's the place where we discover our talents, and where we're given the opportunity to develop the virtues, principles, and fundamental values that we'll need to lead happy, healthy, and productive lives.
Our family provides the necessary environment for us to become the best version of ourselves. Starting when we are children, our family affirms us each step of the way as we learn and grow, offering us the support we need.
2
Our family is our home
Family is what makes a house become a home. A house as such is nothing more than a building with furniture; it becomes a home when a family brings it to life. The time we spend with our family stays with us forever, creating treasured memories.
Wherever we go, our family goes with us. Physical distance loses its relevance when we're near to each other in our hearts. As long as we have a family, we have a home: a place where there's always room for us, and where we play an irreplaceable role.
3
Family means love
In a family, we love each other unconditionally, despite our failings. Love can take the form of guidance or consolation, or also punishment or reproach. These are all valid expressions of love, through which we help each other to weather difficulties, learn from our mistakes, grow, and become better people.
Our family is the atmosphere in which we're loved for who we are, and not for what we do or do not do. This pure love is what gives us the energy to develop all aspects of our personality—physical, emotional, and spiritual— strengthening our personality and giving meaning to our lives.
4
Family is a refuge
When we face difficulties or problems, our family is there to help us find a solution. The world can be a very cold place, and it should give us peace to know that, at the end of the day, we have somewhere we will be welcome.
It doesn't matter what you are going through, if you know that you are not going through it alone. Our family is where we encourage each other, console each other, affirm each other, and have fun together, even in adversity.
What if my family isn't like this?
These are all ideals of what family should be like. In reality, no family is perfect, and some are downright dysfunctional, "MIA," or toxic. That doesn't mean we should give up on having a family; instead, we can try to be the factor of unity and reconciliation that brings our family back together. When that isn't possible, we can move forward to form a new family, and strive to give to our children what our own family, for whatever reason, was unable to provide for us.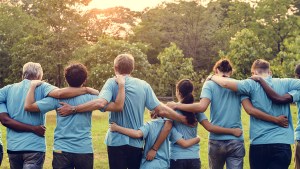 Read more:
The village in Florida that raised a fatherless family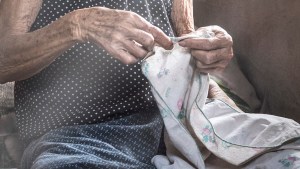 Read more:
The day I saw a homeless woman wearing one of my family heirlooms