This striking example of compassion can inspire us all.
In this beautiful season of joy and gratitude, one nine-year-old girl captures the Easter spirit. When Bella Smith from Kentucky realized that fellow classmates were not as fortunate as herself and didn't get to celebrate their birthdays in style, the third-grader rolled up her sleeves and found a solution.
Two years ago the student from Wyan-Pine Grove Elementary School — a Title I school, meaning 80% of the pupils are impoverished — came up with Bella's Boxes, a kit full of birthday essentials such as cake mix, balloons, and sprinkles. And thanks to kind donors, Bella has made 65 boxes so far to hand out to her peers.
And it doesn't stop there, the compassionate young lady actually forgoes birthday gifts on her own birthday, preferring that people donate to her cause instead. As she explained to Good Morning America: "I thank God for the opportunity to shine my light." And we are grateful for an inspirational lesson in loving thy neighbor from one so young!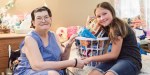 Read more:
Meet the inspirational 11-year-old granting 3 wishes to residents of a nursing home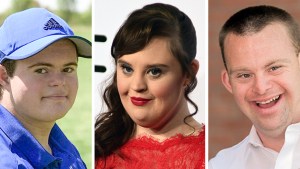 Read more:
10 Inspirational people with Down syndrome who smashed records and expectations