The Getty Museum has one of the finest collections of medieval art in the world.
The Getty is preparing to launch a new exhibition this summer, which will focus on the medieval understanding of astrology. The Wondrous Cosmos in Medieval Manuscripts will feature a wide variety of medieval manuscripts and printed books from their collection to inform and educate visitors. The show will last from April 30 until July 28, 2019.
Getty Museum Director Timothy Potts believes there is much to be learned from our medieval ancestors, who made detailed studies of the movements of astrological bodies. He said in a statement:
"In the Middle Ages, people knew a considerable amount about the cosmos. Manuscripts produced in Western Europe, for example, reveal a wealth of information about the ancient Classical and Near Eastern origins of astrology, based on a sophisticated knowledge of the solar system and constellations that was inherited by Islamic scholars and transmitted to Europe in medieval and Renaissance times."
One such remnant of medieval astrology is a timepiece called a volvelle. The volvelle was used to calculate the positions of the sun, moon, and stars of the zodiac throughout the year. By turning the dial, which was made from layered parchment, one could mathematically determine the phases of the moon, the number of days in each month, and the sign that governs each hour of the day.
Students of medicine believed in a close connection between the state of the body and the 12 signs of the Zodiac. They would provide patients with different treatments depending on what month it was. For example, if they determined the best course of treatment was blood-letting, then they would choose a different vein to tap depending on which Zodiac sign was in prominence.
Theologians also turned to the stars in their discussions of the celestial realm of heaven. As they believed the realm of heaven exists above, a study of the stars is only natural. This is why medieval depictions of angels are most commonly placed in the sky, or wrapped in clouds.
Of the upcoming exhibition, Bryan C. Keene, associate curator of manuscripts, said:
"The exhibition demonstrates the close relationship between astronomy—the study of the physics of cosmic phenomena—and astrology, which seeks to correlate these celestial events with happenings on earth. Although we might now separate faith from science—or the sciences from the humanities and art—these categories were more closely aligned in the Middle Ages, as seen on the pages of illuminated manuscripts."
We've arranged a slide show of some of the fine pieces which will be on display at the Los Angeles-based museum from April 30 until July 28. Take a look for a preview of this upcoming exhibition.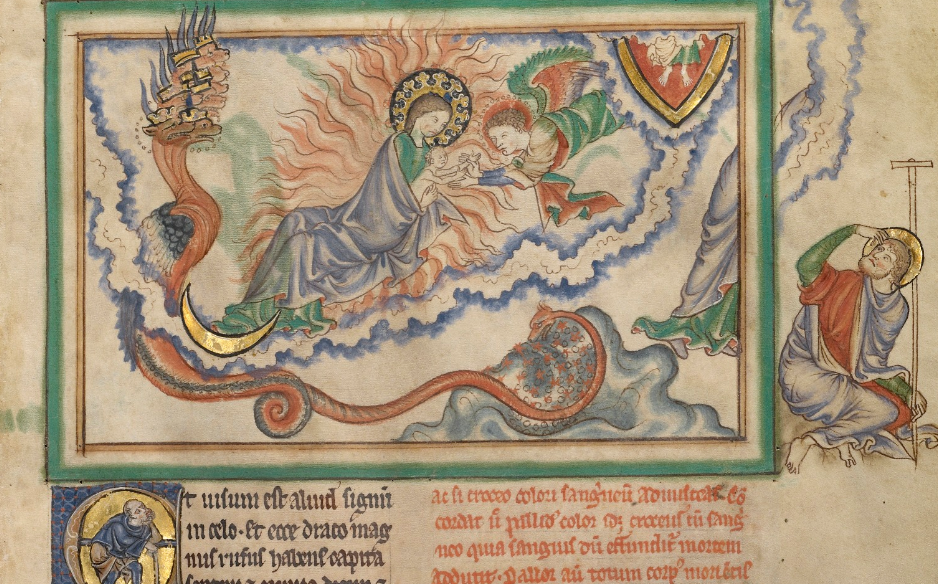 Launch the slideshow