Says this sin "can easily creep into your work environment"
Pope Francis is encouraging hair dressers to call on their patron, St. Martin de Porres, and resist the temptation to gossip, which "can easily creep into your work environment, as we all know."
The pope said this as he received in audience a group of Italian hairdressers on Monday, who were in Rome on the "usual day of rest of your trade" for a pilgrimage.
The hairdressers belong to an association named after their patron, Martin de Porres, and the Holy Father devoted much of his brief address to reflections on the saint.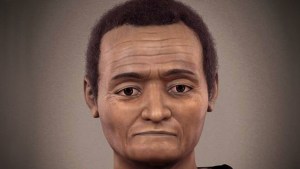 Read more:
St. Martin de Porres: This reconstruction of his face reveals his humility and charity
"May the humble and great figure of Saint Martin de Porres, whom Pope Saint Paul VI, in 1966, proclaimed patron of your trade, help you constantly to witness Christian values," Francis said.
The pope added:
Above all, may he encourage you to practice your profession in a Christian style, treating customers with kindness and courtesy, and always offering them a good and encouraging word, avoiding giving in to the temptation of gossip that can easily creep into your work environment, as we all know.
Pope Francis has decried the sin of gossip perhaps more than any other sin. He likes to liken gossipers to terrorists, who leave a bomb that destroys reputations, and thus has far-reaching effects.
Read more:
Gossip is Poisonous, Insists Pope
The Holy Father noted that in their profession, hair stylists must contribute to the common good:
May each one of you, in carrying out your typical professional work, always act with rectitude, thus making a positive contribution to the common good of society.
The pope has previously shown that he recognizes the importance of hair stylists for society. In the various facilities he had installed around St. Peter's for the homeless, he has included spaces for the poor to have their hair cut.
Read more:
Video: A Glimpse of the Hot Showers for the Homeless in Saint Peter's Square