The prayer places oneself in the best possible location to make a fruitful meditation.
In many ways, preparation for meditation is almost as important as the act itself. Meditation can be fruitful, but when there is no preparation beforehand, it can end up being a more difficult time of personal prayer.
One way to prepare for meditation is to set oneself in a certain frame of mind. This requires a calming of the senses and an ability to detach oneself from various distractions. After this is achieved, it is then appropriate to imagine the spiritual "location" of your meditation.
For example, one of the most consoling "places" to imagine yourself is inside Jesus' heart. Much as St. John the Apostle rested on the heart of Jesus at the Last Supper, we too can place ourselves in his heart spiritually so as to listen more attentively to what Jesus wants to communicate to us.
Below is a simple prayer that can help us form this image in our minds and prepare us for a fruitful time of meditation.
O my Jesus, I desire to enter into thy sacred heart, and to make my prayer there; that I may pray with thee and through thee, and adore the Father, in spirit and in truth. O my soul, let us unite, as closely as possible, to this source of all graces and blessings, that our heart may be inflamed, our mind enlightened, and all our deficiencies supplied.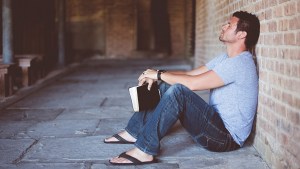 Read more:
Here are two questions that can provide hours of meditation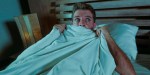 Read more:
Prepare for spiritual battle with this rousing morning meditation