We shouldn't dismiss complaints too easily, but rather look for what's behind them.
Complaining is a constant in everyday communication. All we have to do is pause for a moment, and listen to what both the people around us, and we ourselves, are saying, and we'll notice that it's rare to find situations in which nobody is complaining.
What's the cause for the complaints? Suffering, frustration, reproach? And what good does complaining do? When we complain, we're expressing our impotence in the face of some situation, without looking for solutions, getting stuck in the perspective of a victim.
There are two general kinds of things we complain about: ourselves, or circumstances external to us, such as other people, the world, life, God. In short, when we're not complaining about ourselves, we're looking for someone to blame for our difficulties.
When we're frustrated with ourselves, we can keep it internal, not verbalizing our frustration, or we can externalize it to others. We we complain about ourselves, we say things like, "I'm terrible at this," "I'm not good enough," "I'm the worst," "I just can't seem to do it right," "I'm never going to learn …" We can do this to try to demand more of ourselves, to beat ourselves down, or to seek other people's compassion and encouragement.
When we complain about other people or about factors outside of ourselves, we're using a strategy that can have three different goals:
1
Trying to get other people's attention.
When we talk about our own difficulties, we're hoping that other people will to show us their affection and support. People who employ this tactic may have grown up in an environment in which they discovered that they felt particularly loved and placed at the center of attention when they were sick or hurt.
2
An indirect reproach.
This happens when we're trying to avoid conflict with others, generally out of fear, but we still need to vent our dissatisfaction to other people.
3
A direct attack.
This is when we accuse someone else of causing our difficulty.
Sometimes, the natural reaction when someone else complains is to try to calm down them down and praise them or give them advice. We may typically say things like, "Maybe it's not as bad as you think," "Maybe you have a hard time with this, but you're really good at …," "What you might want to consider is …"
However, complaining can also provoke a different response: it can make people get tired of hearing it, and walk away. This, in turn, can make the person who is complaining feel misunderstood and dissatisfied, so they end up thinking that no one understands them, and they fall even deeper into a feeling of victimization.
In this spiral of perceived victimhood, it's easy to think that there's no remedy for our misfortunes, and we end up relativizing other people's suffering and portraying our own difficulties as being the worst of all. This behavior is often a front for something else. It's the perfect excuse not to have to make any changes in our own life, because it's not our fault. It can be a cover for laziness or stubbornness.
It's important to understand that a complaint isn't the same as a request for help; rather, it's a request for confirmation or affirmation. Consequently, in order to help people who are always complaining, we can take these three steps:
1
Listen to their complaints.
Although the cause of their complaint may not be very serious, their feeling of unhappiness is real, and their suffering may not be exaggerated. The first consolation we can give them is listen to them.
2
Help them put their problems into perspective.
Once they've expressed their feelings, help them analyze whether or not their problem is as big as they perceive it at that moment.
3
Give them time.
At the beginning, the person complaining may be hesitant to listen and consider your advice. However, you'll have at least shown that you are listening, and it's possible that later on they might find your advice helpful.
Read more:
How complaining limits you (and by you, I mean me)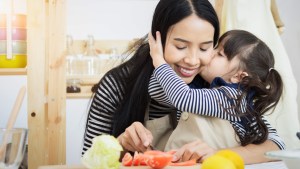 Read more:
How to stop complaining so much and start loving life a little more