An Orthodox Elder has given my seed-sowing a new perspective this year.
Need an idea for Lenten almsgiving?
Help us spread faith on the internet. Would you consider donating just $10, so we can continue creating free, uplifting content?
Make a Lenten donation here
Just as tilling time rolled around this spring, my eyes landed on the following passage by the Orthodox Elder Archimandrite Vasileios in his beloved book The Thunderbolt of Ever-Living Fire:
Everything Becomes Prayer
When [one] spiritually matures, when he recognizes his own powerlessness and the ineffable love of God, he becomes calm and everything proceeds on its own. Everything becomes prayer. And so he is not praying only when he is in church, but his entire life becomes a prayer.There was a humble monk, living remotely, an old man. He was leaving his cell and going somewhere to dig. And in this peacefulness, you could see that his walking toward the garden, where he was working, was a prayer. His digging was a prayer. Each step, everything he was doing, was a prayer. The dirt, everything, was a prayer.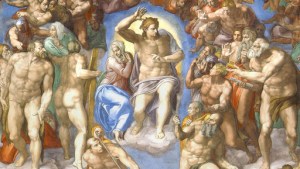 Read more:
What will happen to the planet at the end of the world?
The above passage has been my meditation lately each time I pick up a rake or toss out a handful of grass seed.
As a busy homeschooling mom of seven sons, carving out a specific time for prayer – other than in the middle of the night when I find myself nursing a baby — is no easy task. Sure, I always snatch about 10 minutes of focused prayer time each morning as it's the only way – vocation-wise – I can get "my head in the game" for the day ahead. But I need more, I always need more than that.
For this reason, when I discovered the ancient Orthodox practice of saying The Jesus Prayer all throughout the day, my soul finally found rest.
Archimandrite Vasileios speaks about this prayer in the previously mentioned text:
Lord Jesus Christ, Son of God, have mercy on me a sinner.
But you don't have to say the prayer just for yourself:
Lord Jesus Christ, Son of God, have mercy on Pete, a sinner.
Yup, my husband is Pete, and he introduced me to Vasileios.
The Elder elaborates on The Jesus Prayer in a way that really resonates, especially when I'm on my knees in the garden.
His words were with me when I watered our seedlings this morning:
When we say [The Jesus Prayer] we say "Thou art God Who is strong; I am a weak man. I have trust in Thy love. I don't make human assessments; I seek one thing: that Thy will be done … Therefore, we need to have a realization of our own powerlessness and the power of Him Who loves us, so that we can be calm and at peace …
So whether you're weeding, planting, or pruning, consecrate your time in the garden to Jesus and yes, even the dirt will be a prayer!
Read more:
Colors, flames and flowers: How to represent the Holy Spirit and today's saint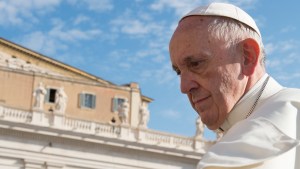 Read more:
Pope proposes this 14-word beautiful prayer for when you're losing hope