These 4 strategies will help you and your kids have a much more peaceful summer.
Screen time is an insidious thing. When you're at your wits' end during summer vacation and you need a few minutes to get some work done or just to have some peace and quiet, bringing out the screens can seem like just the thing. But often it has the reverse effect, and both you and your kids can end up paying dearly for that hour of quiet.
I learned this the hard way last summer. The first few weeks of summer vacation were filled with poorly regulated, unstructured screen time. More often than not, my kids ended up fighting as much over the screens as they did using them. When I inevitably reached my limit and took the screens away altogether, the rest of the day devolved into complaining and bickering. It took me a few weeks before I wised up to the turmoil that screens were actually causing, and I spent the rest of the summer learning through trial and error how to regulate screen time most effectively. To save you (and myself) the hassle of reinventing the wheel, I'm going to share the most effective strategies for limiting screen time so you can have a process to implement when school gets out.
1
No screens in the morning
Placing screen time at the beginning of the day is an great way to set yourself and your kids up for a long, frustrating day. Even if you limit their screen time to an hour or less, the profound dopamine rush of screen time in the early hours will make everything that follows seems subpar. Activities they would normally enjoy, like riding bikes outside or going to the library, will be met with resistance and hostility. Screen time is often overstimulating, which leads to exhaustion and discontent — not the tone you want to set for a long summer day.
2
Limit screens to a certain amount of time AND a certain time of day
Learning to limit their screen time to less than an hour a day was the quickest lesson I learned, but it took me an embarrassingly long time to figure out that not having a set time in the day for screen use was creating as much stress and anxiety as too much screen time had. My kids didn't know what to expect, so they constantly asked for what they wanted. It made me crazy, and I usually handed over the iPad when they had worn me down asking, begging, pleading, and whining. Kids aren't stupid, and mine are no exception — they knew all they had to do was pester me for screen time until I gave in. My patience dwindled rapidly until I limited screens to the afternoon while the toddler napped. They complained a bit, but adjusted to more quickly than I expected. Setting a firm boundary and not allowing myself to deviate from it ended up giving me hours of peace and quiet while my kids threw themselves into activities they'd been eschewing.
3
Active play before passive play
Once my kids knew they couldn't expect screens in the morning, they were eager to play outside. We spent most mornings in the backyard swimming, but other days they rode bikes, drew with sidewalk chalk, played hopscotch, or we took a short trip to the nearest park. Kids absolutely need at least a few hours of physical activity per day during the summer for their physical health and their mental and emotional well-being. Just like adults, kids have trouble regulating their emotions without regular exercise — so make sure you prioritize active play before considering passive screen time.
3
Mental stimulation can prevent overstimulation
One of the biggest mistakes I made last summer was letting my kids have screen time right after lunch, when their little brother went down for a nap. He napped for 2 hours, which ended up being way too much overstimulation for his siblings to handle, so I replaced the screen time after lunch with quiet reading time. They each had to spend at least 30 minutes reading quietly and another 30 engaged in some other form of quiet play, like coloring or crafts. They were only allowed to use screens after the full hour of quiet time was up — and I was surprised to find that at least half the time, they became so absorbed in their chosen quiet time activity that they never even asked for screens at all. Waking their brains up with healthy stimulation was often enough to keep them from craving the unhealthy overstimulation of screen time.
4
Make them work for it
The last lesson was the one that took me the entire summer to figure out. If kids believe that screens are a right and not a privilege, they'll see any restrictions as an injustice. This can pit your kids against you if they start to think you're withholding something they have a right to. I finally managed to flip the tables by making screens a privilege they had to earn, rather than something freely given. Every day, they each had one big chore or two smaller ones to complete before they were allowed to ask for their hour of screen time. Some days they stamped, whined, complained, dragged their feet, and never got the chores done at all. The next day, those chores were still waiting for them.
But some mornings they got up and did them before we had even had breakfast, which had the dual benefit earning their screen time and inspiring their siblings to do the same. Regardless of what happened on any given day, the dynamic surrounding screens was profoundly altered. The kids knew what they had to do to earn them, and if they didn't do it, they knew it was their own choice rather than some form of parental tyranny. They couldn't argue their way out of it (even though they tried). It just was, and eventually — about the last week before school — they accepted it.
It might seem like an overwhelming list of things to make your kids learn to check off before handing them that iPad, but I promise you that putting this in place at the very beginning of the summer and sticking to it like glue will make your summer infinitely easier and more peaceful.
Read more:
Parenting in the digital age: are you raising an orphan, exile, or heir?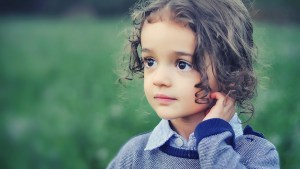 Read more:
If you want to keep your child happy, avoid these 3 things