These words of wisdom reflect gratitude for the men and women who help shape our children's lives.
As the school year begins to wrap up, many teachers around the country will be ready to collapse in a heap. Their work is all-encompassing — the good ones not only seek to impart knowledge, but also to inspire, motivate, encourage, and guide students to their full potential.
Teachers come in all sorts of packages. When it comes to educating children, parents are the very first teachers. And in the Catholic faith we have many wonderful spiritual teachers and those who daily give themselves whole-heartedly to the formation and education of young and old alike. The great work of any teacher is to form the minds and hearts of their students into the person God is calling them to be.
So in gratitude for all in those who teach, we have selected some favorite quotes that remind us of the importance teachers play in our children's lives, as well as in society. If you're a teacher yourself, take heart in these encouraging words. And if you're a grateful parent or student, you might consider selecting one of these quotes for that special teacher who's influenced your life.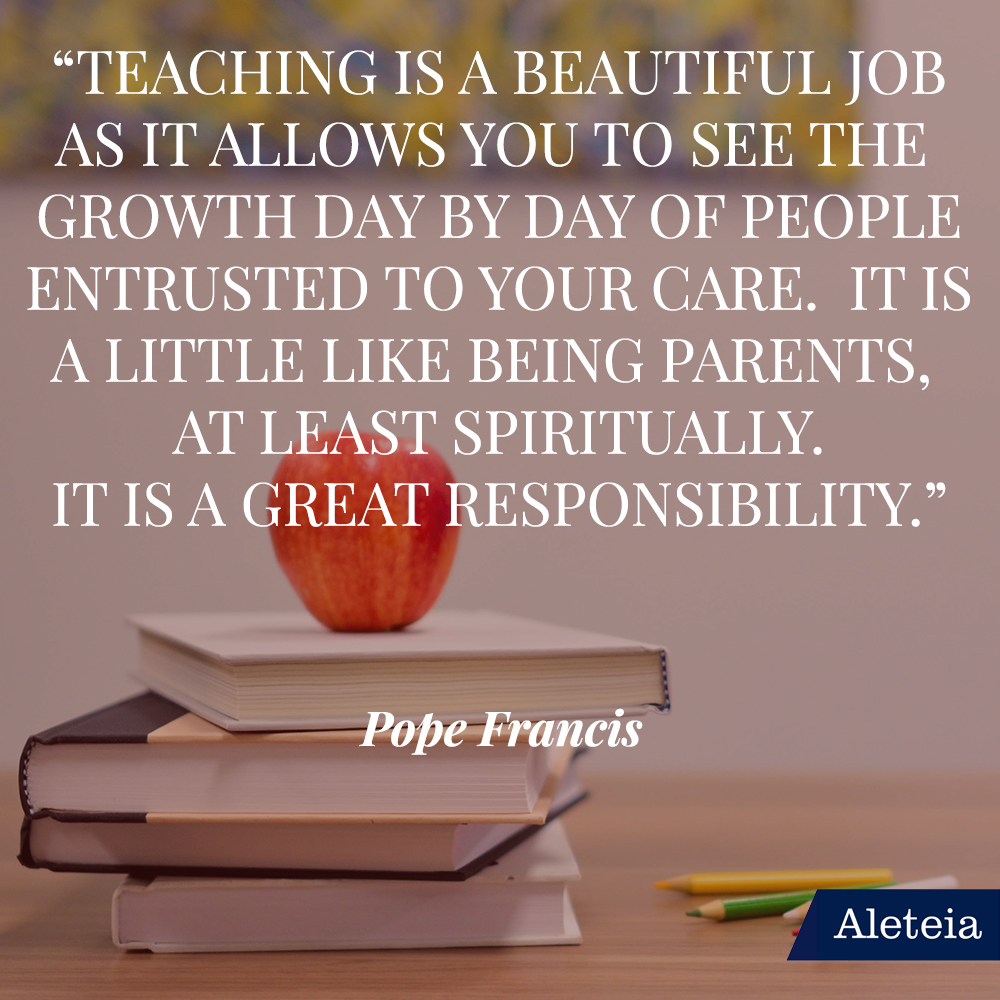 Launch the slideshow
Read more:
A teacher's prayer to St. John Bosco, patron of school children
Read more:
4 Things your child's teacher would like you to know