The invaders from France were prolific builders who left a legacy of over 7,000 beautiful churches.
At the Bayeux War Cemetery in Normandy there is a Second World War inscription that puts history in perspective: "Nos a Gulielmo victi victoris patriam liberavimus," (We who were once conquered by William have now liberated the land of the Conqueror.) British soldiers with a classical education knew a paradox when they encountered it.
The William mentioned in this inscription was the Duke of Normandy who became William I of England in 1066. This was the last conquest of England; the Normans are considered the progenitors of the dynasty now represented by Queen Elizabeth II. In the century before 1066 the Normans had been marauding Vikings ("Norsemen") with an eye for anything lootable. They settled in northwestern France, giving their name to the land that featured so prominently in recent commemorations of the D-Day Normandy invasion.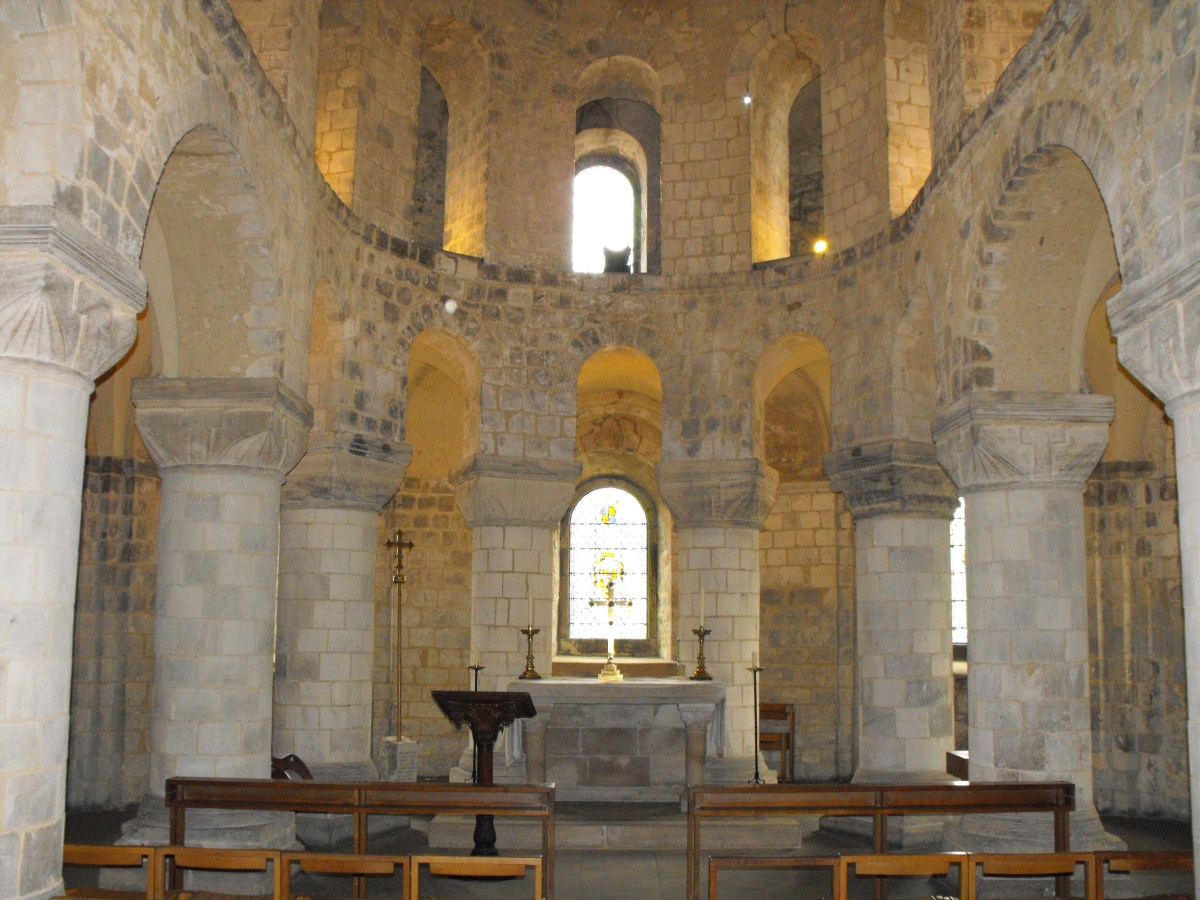 Launch the slideshow
It was only when they made their home in this corner of France, marrying French women, that they became Christians. Having taken this step, there are few converts in history who have embarked on such a vigorous program of church building. Their architecture has stood the test of time. Their castles still look as grim and purposeful as their builders. Norman churches, however, surprise with their grace and simple spirituality. They don't have quite the soaring other-worldliness of Gothic cathedrals, but in their more solid way, they have a grounded majesty.
The term "Romanesque" was later used to describe Norman architecture. It was a descendant of Roman style in many ways, especially the rounded arches that the Romans had perfected. The Normans could be said to have repopularized the look of the city that was the birthplace of Catholicism. The Anglo-Saxon kings who ruled England before the Normans took over were also builders who looked to Rome as well as to Celtic prototypes. On the whole they favored wooden buildings more than stone. A spurious theory suggests that Anglo-Saxon superstition included a belief that stone could be more easily haunted. Because most of their churches were built of wood, none of these are left. The Normans ensured that whatever stone constructions they found were swiftly replaced by their own efforts.
The Normans were greater travelers than the Anglo-Saxons. On their journeys – which later included the Crusades in a decisive way – they were exposed to many styles of building. In Sicily, they drove out the Muslim rulers and created a style that owed much to both Islam and Byzantium. In England, the style was less exotic and more utilitarian – on a very large scale and in huge quantities.
It is thought that around 7,000 churches were built in England over the century following 1066. Many were highly decorative. Carved stonework was a specialty, which is why those rounded Norman arches don't look as basic as they might. With their frequent and very lively zig-zag and chevron patterns, they look positively modern. As with Gothic cathedrals, there was no shortage of color within. Walls were painted, tapestries were hung, glass was gorgeously stained and statues frequently gilded. Because Norman churches have smaller windows than their Gothic counterparts, they are sometimes described as gloomy. Even if this were true, which it generally isn't, the gloom would have provided a better platform for the candles and gleaming altar accessories to shine from.
Norman churches are rarely a dismal experience even in their current, unadorned state. An example like St. John's Chapel in the Tower of London is radiant in its simplicity and has more natural light than would be expected of Norman architecture. The proportions are so elegant, without trying, that it's hard not to fall for the fallacy that these churches were puritanically pared down in their day.
Also in London is another Norman church that is much as it was in the 12th century. The Temple Church is something to stir the imagination of a conspiracy theorist. Dan Brown should have included this one in The Da Vinci Code instead of Rosslyn Chapel in Scotland. Supposedly modeled on the Temple of Solomon in Jerusalem, the Temple Church in London is a genuine product of the Knights Templar. There's a lot about Norman architecture that is round, but not usually the shape of their buildings.
Charming though the smaller Norman churches are, the great glory of the age a thousand years ago was England's cathedrals. Soon after they had conquered their new domain, the Norman rulers started building 15 cathedrals around the country. Equally surprising is that despite the turmoil of England's revolution, civil war and reformation, 13 of the 15 cathedrals are still standing. In many cases they have been altered, extended and "Gothicized."
Norman bishops were as keen as the military commanders to make their mark on the landscape of the new vassal state. Some had actually gotten in ahead of the Conquest. Robert de Jumièges had been Archbishop of Canterbury, still England's premier clerical position, 20 years before his Norman countrymen invaded. Europe was in many ways a place with fewer borders and a warmer welcome for foreigners a thousand years ago than it is now.