You're not necessarily careless; you might simply be overwhelmed.
Need an idea for Lenten almsgiving?
Help us spread faith on the internet. Would you consider donating just $10, so we can continue creating free, uplifting content?
Make a Lenten donation here
We all know people who are absent-minded — they forget a lot of things, trivial or important, or can't even stay focused long enough to know what they shouldn't be forgetting.
The problem really begins when our forgetfulness and distraction start to have an impact on other people. The results can range from inconvenient (forgetting to buy a key ingredient for a meal with friends, not sending information we'd promised by email, or not showing up for a meeting) to tragic (a parent forgetting an infant in the back seat of a hot car).
It can be easy to react to absent-mindedness and distractedness as if it were the same as carelessness, but that's not necessarily the case. Accusations, anger, and recriminations—against others, or ourselves—aren't necessarily helpful. When justified, they can be an effective motivation to help the person solve the issue, but we shouldn't automatically assume that the problem is carelessness. We need to analyze the causes so we can determine the best solution.
This can be a complex topic, especially in today's world where there are so many sources of distraction, but let's leave aside cell phones and the internet for a moment to focus on more basic issues.
To begin with, we have to determine the root of the problem.
Am I overwhelmed, or just irresponsible?
If we're forgetful and distracted because we're trying to think about 20 things at the same time and we're stressed out, the problem isn't a lack of good will: it's the fact that we're tired, tense, and anxious, and simply don't have the mental resources to cope. Our brain forgets things when it's overloaded. It's like trying to shop at a supermarket without a cart; we can hold two or three items in our hands, but after that, it's not a question of whether we'll drop things, but rather of what we'll drop: the eggs, the oranges, or the chips. Something is bound to end up on the floor, broken or bruised. We shouldn't get frustrated and angry; we should get a cart or a basket (more on that later).
Similarly, we should ask ourselves if we're getting enough sleep, exercise, and nutrition. Our brain needs to rest if we want it to function at full capacity, and exercise has been proven to improve memory, mood, focus, and just about everything else about our health. We know that if a car doesn't get good gas, oil, and regular maintenance, it will start to malfunction and eventually break down; the same is true of our body, brain included.
If instances of distraction and absent-mindedness reach a level that causes concern and really gets in the way of our daily life, we should think of making a visit to our doctor. It might be a case of ADD or some other kind of illness or disorder. In any case, don't self-diagnose; always see a specialist.
We also have to ask ourselves if carelessness or laziness are contributing factors.
One way to tell if our forgetfulness and distractedness is due to laziness or carelessness is how we react to our mental slip-ups. Do we try to fix the consequences ourselves, or expect someone else to do it for us? If our absent-mindedness has hurt someone else, do we apologize sincerely and try to repair the harm, or do we just blow it off? Do we look for ways to be more attentive, including tools to help us remember things and focus better?
It's one thing to forget things because we're overloaded with work, and another to be superficial, lazy, and irresponsible. In the latter case, we don't have a memory or focus problem: we have a lack of maturity, motivation, and empathy. Those problems need to be addressed in a different way, which we won't address here.
Let's assume we really are having a problem with memory and focus, not because we have a medical problem or are careless, but because we're cognitively overwhelmed. Here are some tips that can help us deal with the situation: cognitive "shopping carts" that can help us keep from dropping the things we're trying to carry in our minds.
Tips for overcoming distraction and absent-mindedness
We need to organize our time, which is a limited resource, and decide what things we are going to do at each moment of the day. We need to be realistic when we do this, keeping in mind our priorities and putting things in their corresponding order. Of course, this presupposes that we have reflected on what our priorities are and should be. Take time to do that first.
Write things down (or type them, although studies show that writing with pen and paper is better for your memory). Sometimes it takes a little extra effort when it's not convenient, but having a to-do list is essential for us to get everything done.
Ask other people in our family or at work to help us to remember things we need to do. Also, where appropriate and possible, we can delegate tasks, so we aren't overloading ourselves unnecessarily.
Know yourself and take your personality into account. Some people have a high natural capacity for concentration, whereas others have a "panoramic" brain that wants to pay attention to many sources of information at the same time. Both kinds of thought are important for different things; knowing our strengths and weaknesses will help us target where and how to grow in our ability to focus. Also, it can be helpful if we work together with people with complementary cognitive strengths.
There are other tools that can help us be less distracted. In addition to writing things down in to-do lists, we can set timely reminders on our phones, or use any of the many productivity apps and systems that exist to help us get things done in more organized, interesting, and fun ways.
Remember: if the cause is tiredness, then before anything else, we need to look at how we can get the rest we need. This includes sleeping better, getting at least a bit of regular exercise (which also helps us sleep better), and so forth. In this way, we are solving the problem at its root.
In all of this, we shouldn't forget prayer, which can help in several ways. Asking God for help with dealing with our distractions, stress, and anxiety, means opening ourselves up to God's grace. He can help us in myriad ways, from simply granting us greater interior peace (which helps us to concentrate) to providing us with unexpected solutions. Plus, when we pray we also reflect and "talk through" our preoccupations, concerns, and worries, as well as thanking God for all the good things we've received and have been able to do with His help. It can give us greater objectivity and perspective, and can remind us that ultimately He's in charge. He will support us in our efforts, lift us up when we fall, and forgive us when we fail if we truly repent. We're never alone.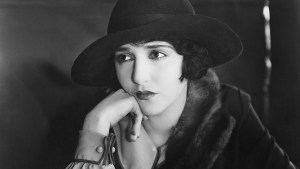 Read more:
My prayers are so distracted! Are they worth anything?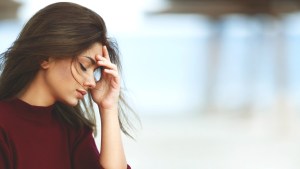 Read more:
St. Augustine's advice for the disorganized and absent-minded