It's hard work to be a fetus!
Need an idea for Lenten almsgiving?
Help us spread faith on the internet. Would you consider donating just $10, so we can continue creating free, uplifting content?
Make a Lenten donation here
You may think of him floating peacefully there in the womb, existing in a kind of dreamlike state, just waiting to be born before his real work begins. After all, he hasn't yet used his lungs, bonded with his family, or learned to organize a world of shape and color into meaningful objects. 
The fetus is waiting, but he's actually working, too. Especially as the pregnancy progresses, the difference between an unborn baby and a newborn gets smaller and smaller. 
It's helpful to remember that by the third trimester, that baby is just as curious, active, and engaged in his environment as he will be as a newborn — his environment might be more limited than the big outside world, but he's got plenty to learn, and plenty to do:
It's funny. As much as these babies knows about us, we don't know much about them. We're getting ready, too, of course. The mother's body is preparing to give the baby everything she needs: her nesting instincts have surfaced, her body's making milk … but in some ways, she's waiting more passively than the baby is for their eventual meeting.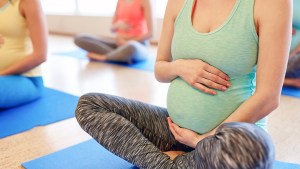 Read more:
Science shows pregnant women are like endurance athletes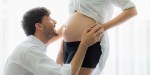 Read more:
The five wonders of pregnancy