This prayer is designed to be prayed by a loving grandchild.
Pope Francis has frequently said that, "Grandparents are a treasure in the family. Please, take care of your grandparents: love them and let them talk to your children!" He sees grandparents as a vital part of the family, from whom we can all learn valuable lessons.
One way to honor your grandparents, as Jesus likely did during his life with Sts. Joachim and Anne, is to pray a prayer of blessing over them. It is important to show your grandparents love and affection and to invoke God's blessing upon their remaining years on this earth.
Here is a prayer from the USCCB that is part of a larger "Blessing of Grandparents" that can be performed at your next family reunion. It is a beautiful prayer, one that honors the many gifts grandparents bring to the family.
Grandparents are cherished members of our family. They bring gifts of wisdom, experience, and love and share with us their life of faith. We thank God for their example and ask that he bless them with happiness and good health.

Lord God almighty,
bless our grandparents with long life, happiness, and health.
May they remain constant in your love
and be living signs of your presence
to their children and grandchildren.
We ask this through Christ our Lord.
R/. Amen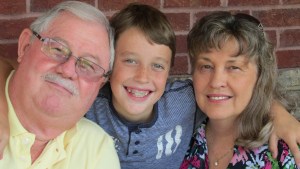 Read more:
A prayer to Sts. Joachim and Anne for your wayward grandchildren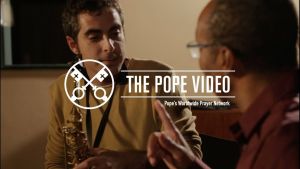 Read more:
Pope Francis warns: A society that does not take care of its grandparents has no future