Composed by St. Jane Frances de Chantal, this prayer places a radical amount of trust in God.
In the midst of the 17th century, St. Jane Frances de Chantal endured many trials and suffering with the help of St. Francis de Sales, her spiritual director. He helped her mourn the loss of her husband, find greater meaning in life and develop a deep prayer life.
Inspired by St. Francis' missionary zeal, St. Jane Frances helped found a new religious order called the Order of the Visitation of Mary. They dedicated their entire lives to serving the poor and sick and daily abandoned themselves to Divine Providence. The sisters had to be totally reliant on God's will and placed a radical amount of trust in his ability to provide for their needs.
Here is a prayer composed by St. Jane Frances de Chantal that can encourage us to do the same. It challenges us to place everything into God's hands and allow him to have a greater influence in our lives.
O sovereign goodness of the sovereign Providence of my God! I abandon myself forever to Thy arms. Whether gentle or severe, lead me henceforth whither Thou wilt; I will not regard the way through which Thou wilt have me pass, but keep my eyes fixed upon Thee, my God, who guidest me. My soul finds no rest without the arms and the bosom of this heavenly Providence, my true Mother, my strength and my rampart.

Therefore I resolve with Thy divine assistance, O my Savior, to follow Thy desires and Thy ordinances, without regarding or examining why Thou dost this rather than that; but I will blindly follow Thee according to Thy divine will, without seeking my own inclinations.

Hence I am determined to leave all to Thee, taking no part therein save by keeping myself in peace in Thy arms, desiring nothing except as Thou incitest me to desire, to will, to wish. I offer Thee this desire, O my God, beseeching Thee to bless it; I undertake all it includes, relying on Thy goodness, liberality, and mercy, with entire confidence in Thee, distrust of myself, and knowledge of my infinite misery and infirmity.

Amen!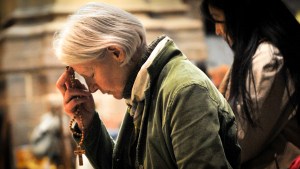 Read more:
Find peace in God's will with this prayer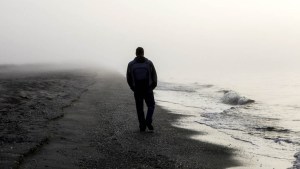 Read more:
8 Saints who were depressed, but never gave up