The "Black Madonna" of Poland can help you remain faithful to God through any storm.
For people of Polish descent around the world, Our Lady of Czestochowa remains a constant inspiration. She has been a strong rock that has helped countless people stay rooted in Jesus Christ in the midst of some of the most violent storms.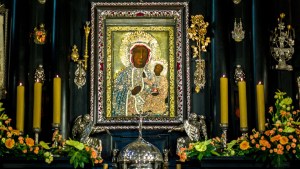 Read more:
Everything you always wanted to know about Poland's Black Madonna
This particular image of the Virgin Mary reveals a mother who has been scarred, but still faithful in her duties. She never forgets her spiritual children and gazes at them with a look of compassion.
Our Lady of Czestochowa is a strong woman, and encourages us to keep the faith, no matter what might happen to us throughout the day. Here is a morning offering prayer to her, consecrating the entire day to the "Black Madonna," who has helped so many people during their darkest of trials.
Holy Mother of Czestochowa, Thou art full of grace, goodness and mercy. I consecrate to Thee all my thoughts, words and actions, my soul and body. I beseech Thy blessings and especially prayers for my salvation. Today, I consecrate myself to Thee, Good Mother, totally with body and soul amid joy and sufferings to obtain for myself and others Thy blessings on this earth and eternal life in Heaven. Amen.
Read more:
Why does Our Lady of Czestochowa have scars on her face?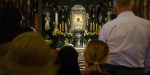 Read more:
Why is the Jasna Góra Shrine one the most popular pilgrimage destinations in Poland?