Satchel Smith put the needs of others well above his own in anxious times.
When Satchel Smith headed in to work for a regular eight-hour shift at a hotel in Texas last Wednesday, he had no idea that 32 hours later his clients would be calling him a hero.
At 21, Smith found himself stranded at the Beaumont Suites, where he normally works on the front desk, when tropical storm Imelda caused torrential flooding in the area. With no other employees able to get to work, the young man found himself solely responsible for 90 guests, reported Scottie Andrew for CNN. Yet he didn't stress out; he rolled up his sleeves and suddenly became a handy-man, chef and receptionist, while also answering any questions the anxious guests had.
One of the guests, Angela Chandler, was so impressed with the Lamar University student's many talents that she posted her experience on Facebook. But what stands out in her message is not just Smith's incredible work ethic, but his overall attitude in helping people in times of need:
"He has handled this situation with grace, kindness, and a beautiful smile on his face," posted Chandler, adding "Sometimes we ask ourselves why God allows things to happen but we are not designed to understand his ways. I do think that sometimes He allows things to happen so we can be His light and share the love of Christ with others."
Although Smith doesn't consider himself a great cook, he still managed to put together a hot breakfast and a chicken dish, with the help of a few guests. The multi-skilled employee shared how the unusual circumstances brought guests together as a "big family," and when his co-worker finally made it in to work on the Friday morning, Smith still stayed around for a few hours to continue helping out.
The hotel itself escaped any flooding, but unfortunately for Smith, his car was destroyed in the flooded parking lot. Unbelievably, this is the second time he has seen a car destroyed due to natural disasters, with Hurricane Harvey writing off one of his previous vehicles. Thankfully his family home was spared in the floods, and with his usual incredible outlook on life, Smith just says "everything happens for a reason."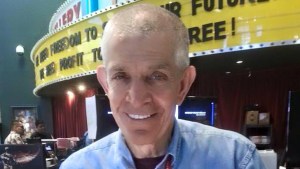 Read more:
As storm Imelda wreaks havoc in Houston, Mattress Mack steps up again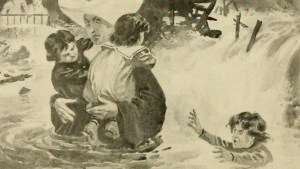 Read more:
The heroic nuns who lost their lives in the Galveston hurricane of 1900