Cardinal Czerny: First, I should say that after the murder of my Jesuit Brothers, the Province of Central America went through some of the most difficult moments in its history. The Superior General of the Company of Jesus wrote to all the Jesuits asking for volunteers to go to El Salvador, to that frontier.
Many Jesuits offered to take on that difficult mission. Perhaps this was an important initial experience — feeling and corroborating that we Jesuits were truly willing to go where we were needed, or where others could not go.
I was sent by my provincial superior, along with all the body of the Company of Jesus, and the Church in Canada, to participate in that moment of crisis and of slow resurrection.
Rather than "traumatic," it was a true experience of accompanying Christ in His Passion, His death, His Resurrection, in His Church, and in His people. In the face of death and injustice, much more life emerged, much solidarity, many signs that God was with us … All of that during the Civil War that ended—also thanks to the sacrifice of the Jesuits—two years later.
You spent another part of your priestly ministry in the heart of the general Curia of the Company of Jesus and of the Holy See, attending to extremely difficult human situations : AIDS, refugees, migratory crises … Why do you think that God is asking you to dedicate your ministry to these people?
Cardinal Czerny: Yes, from 2002 to 2010, I lived and worked in Africa, as part of the response of the Church and the Company of Jesus to HIV/AIDS. It fell to me, together with others, to found AJAN (African Jesuit AIDS Network).
The Jesuits are men of networking, connecting the centers with the peripheries: always missionaries. Before AJAN, my Ministry had been based first at the General Curia of the Jesuits; afterwards, at the Holy See; but my task was always to work with and to walk on frontiers in movement—not only geographical ones, but also cultural, social, and human ones.
I believe that God is calling us to walk alongside so many people because He always hears the cry of His people. The cry of many of these people has been a strong cry for justice, for inclusion, for respect and for peace. God replies, calling us to participate in His response with creativity and discernment.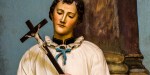 Read more:
St. Aloysius Gonzaga, the patron saint of AIDS patients, died helping plague victims


Starting in 2016, Pope Francis entrusted you with helping him in directing the Migrants and Refugees Section of the Vatican Dicastery for Promoting Integral Human Development. It's a section that the Pope himself directs personally. What are the guidelines you've received from the pope for carrying out such a complicated mission?
Cardinal Czerny: To listen, communicate, accompany, collaborate, and respond to the needs of local Churches, as best as I possibly can.
During these years, you've been able to see the faces of men and women who really suffer. Don't you feel impotent when you look them in the eyes? What can you do for them? What can the Church do for them?
Cardinal Czerny: If I thought that "everything depends on me and I'm alone," I couldn't look them in the eyes. I would feel frustrated by the little that I do or am able to do. I understand that I'm only a collaborator in God's mission, that God is the protagonist of this response, and I am just a humble collaborator.
Thus, I don't look for validation of my actions in their eyes; rather, I always find in their gaze hope and God's call to continue seeking the answer to their needs. I can do very little, but working with others and with God, that little is multiplied and becomes enough.
The Church is working, and has always been working. For example, since the beginning of the AIDS epidemic, it has recognized the need, remained, accompanied, and sought solutions together. Hundreds of men and women of faith, throughout the world, have constituted the merciful and effective reply of the Church. Throughout the world, they are at the side of those who suffer. They offer welcome and a plate of food to a brother migrant, they house women rescued from violence and trafficking, and they seek justice for victims.
Some say that your apostolate and the actions of the pope himself are "communist." What is it that the people who say something like this have not understood?
Cardinal Czerny: They have not understood the gospel.