They traveled by foot from their native France to the Holy Land, living on little more than the generosity of strangers.
"We are all a little bit pilgrims, all our lives," says Benoit Garnier.
Garnier might be speaking metaphorically, but for one very intense year, he and friend Ophélie Dechancé were very much literal pilgrims, on a trek by foot from their native France to the Holy Land.
Ophélie, who is from Paris, and Garnier, from Besancon, left from Eastern France in the summer of 2018. Almost a year later, they passed through the ancient walls of Jerusalem, having lived on little more than the generosity of strangers along the way.
The mendicants, both in their 20s, had met briefly while studying in Strasbourg — he engineering and she speech therapy. But it wasn't until Ophélie responded to Garnier's online query about people who might be interested in the pilgrimage that they got reacquainted.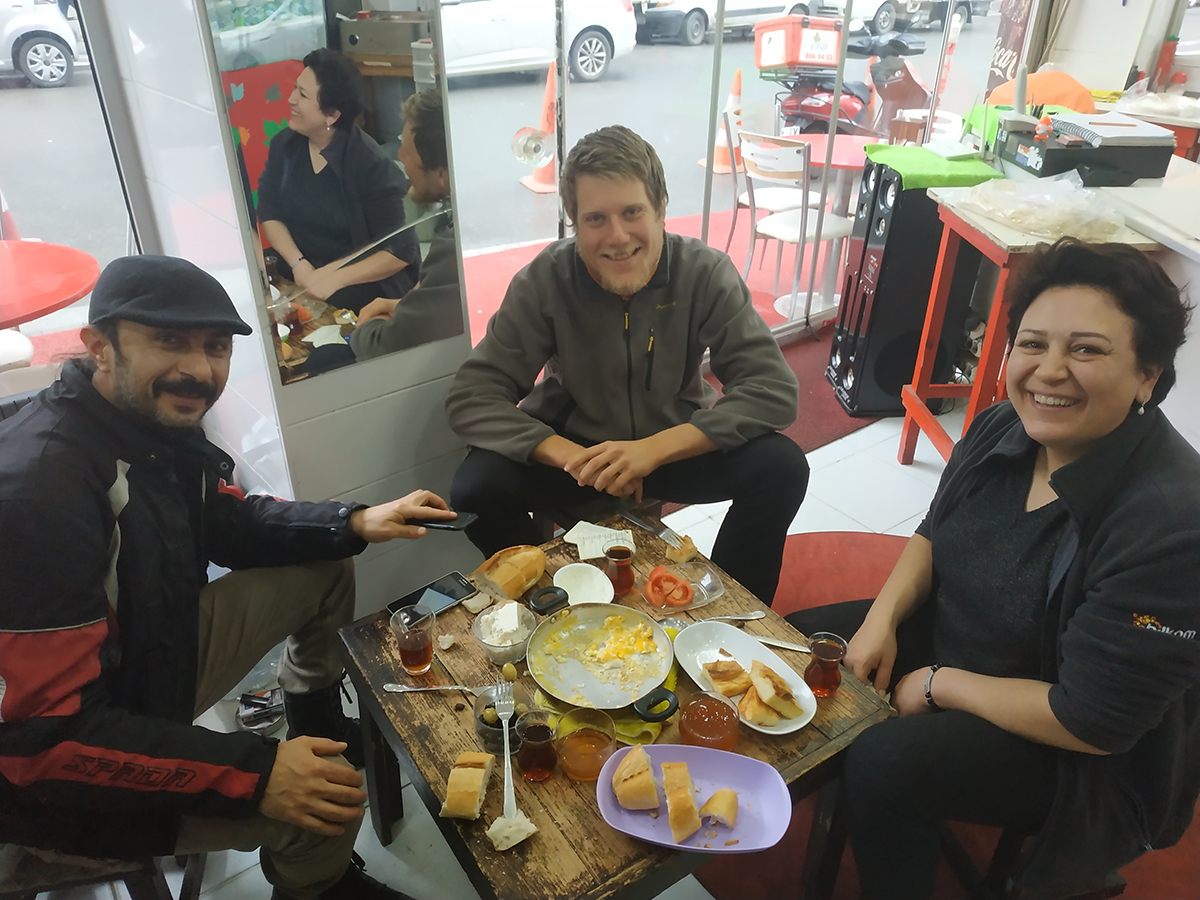 Garnier started thinking about Jerusalem while hiking the Camino de Santiago across northern Spain in 2017. Coincidentally, Ophélie had also been thinking of hiking to Jerusalem on a religious pilgrimage.
"Seven or eight years ago, I was thinking of going backpacking to discover the world, and I wasn't very comfortable with that idea because I was thinking something like, 'Okay that's great to go backpacking, but is it only for yourself? Where is God in that project?'" she explained in an interview. "So I decided to wait, and after one year working I decided to go to Jerusalem."
A friend of hers asked if there was a dream she wanted to realize. "And as a joke, I said, 'Yes, I want to walk to Jerusalem.'"
Whether it was a fluke at first, she soon became obsessed with the idea. "So I decided to start informing myself, but I didn't tell anyone about it, not to my friends, not to my family," she said. "I had two jobs. I had a flat. I had a lot of good friends in Strasbourg, and it was difficult for me to say to people 'Hey, you know what, I might leave everything and go walking to Jerusalem.'
"So I just prayed to meet someone else or maybe two other people to walk with me," she continued. "I waited two years — maybe one year praying."
Then Garnier's Facebook post popped up.
"We met maybe six years ago and maybe spoke together 10 minutes about a dream of hiking, and after that we forgot about it," Ophélie ecalled.
"I contacted five friends, and among them was Ophélie," said Garnier. "I thought maybe she would know someone who would like to go with me to Jerusalem."
After coming to an agreement to do the walk together, they began preparations at the end of January 2018. They left five and a half months later.