The chef hopes to use the stadium to prepare 50,000 meals per day to feed the needy who have been affected by the coronavirus quarantine.
The Washington Nationals have partnered with World Central Kitchen (WCK) to provide thousands of free meals each day to Washington, D.C. residents who may have difficulty accessing food during the coronavirus crisis. The World Series champions are providing the kitchen facilities needed for the effort, as well as generous funding, while WCK is supplying the workforce and culinary know-how. Once prepared, the meals will be delivered all over the capital area via Uber Eats.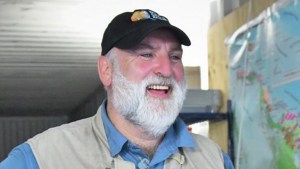 Read more:
Celebrity Chef José Andrés is feeding those hit hard by the coronavirus
With the baseball season postponed, America's many ballparks stand as little more than somber monuments to the great American pastime. This year, the baseball diamonds will remain covered, the stands will not reverberate with the cheers of a 2020 crowd, and their kitchens will be left devoid of hotdogs … or at least they would have been if not for José Andrés.
Celebrity chef José Andrés has partnered his non-profit organization, World Central Kitchen, with the Washington Nationals in order to utilize the stadium's enormous kitchens and produce thousands of meals during the coronavirus pandemic. Andrés' team has taken control of two large kitchens in the stadium, where they are already producing 1,000 meals per day, but WCK hopes to get that number up to as many as 50,000 per day.