Peace must always begin in the heart.
World peace is always elusive and in many ways, will always elude us until the end of time. However, we can and should do all that we can to help Jesus' kingdom of peace reign in our world.
Here is a short prayer found in an early 20th-century book, The German War and Catholicism, that still contains its relevance and provides for us a brief cry out to God that he may change the hearts of world leaders.
O God, inspire the nations and their rulers with thoughts of 

peace 

that the strife may soon cease which sets one nation against the 

other

, and that love may re-bind torn mankind. Remember that you have redeemed men with your precious blood and has made them brothers. Amen.
Read more:
On Memorial Day, a prayer to the Virgin Mary for peace by St. John Paul II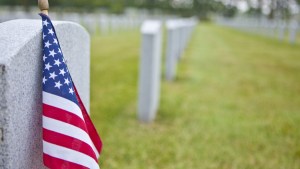 Read more:
On Memorial Day, a prayer for deceased veterans