There are many tales of how they got there, including one involving the establishment of a Spanish Dominican settlement.
The wild horses that haunt the drifting sands of North Carolina's Outer Banks are ghosts of an age gone by.
Their presence there is veiled in mystery, as the story of their origins perished with the captains and ships that once transported them.
Saddled with the name "Banker Horse," a name taken from the bluff of land they grace, they roam free, possessing the gentle and abiding spirit of their forebears from some 500 years ago.
While the history of their landing may be an enigma, their ancestry is anything but. With bloodlines tracing back to the Iberian Peninsula with hints of an Arabian lineage, they are beyond a doubt descendants of the iconic Spanish Mustang. Fittingly so, as the name "mustang," loosely translated, means "ownerless beast."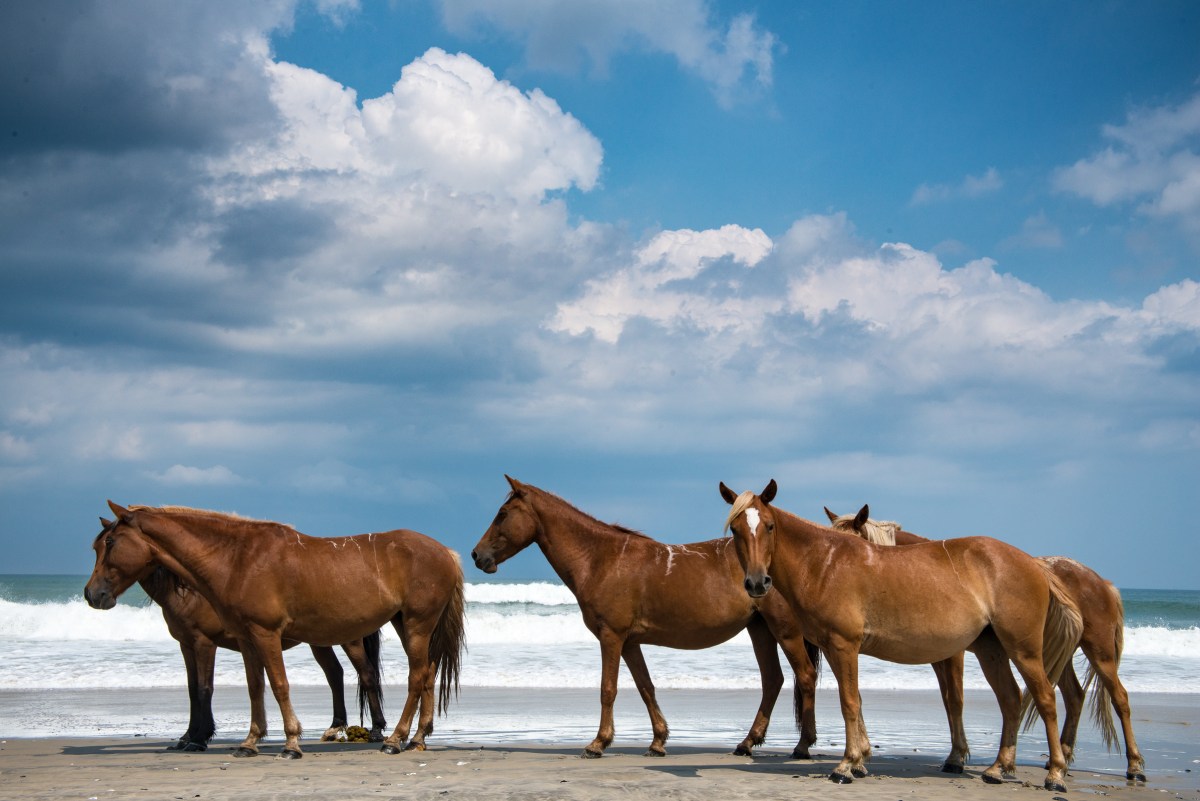 Launch the slideshow
It is thought that the first horses to descend on the Western hemisphere, after 10,000 years of extinction, were brought by Christopher Columbus on his second voyage to the New World to the isle of Hispaniola (Little Spain).
The New World settlers, in their advance further into unexplored lands, treasured the steed as an invaluable asset in their pursuit of the dominions and riches they dreamed of.
The legends
There are at least three prominent tales of how the horses made landfall on the Outer Banks. They are derived from scant historical records but have endured over 500 years of scrutiny.