"Our way of being believers depends on how we understand God"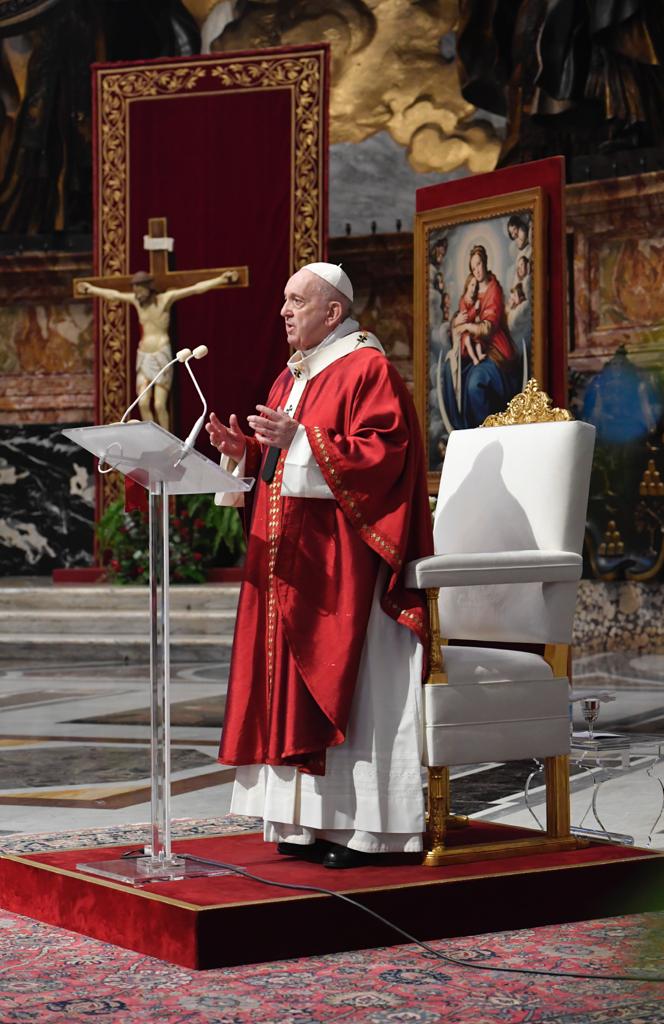 Here is a Vatican translation of the homily the Holy Father gave May 31, the solemnity of Pentecost, at Mass in St. Peter's Basilica.
~
"There are different kinds of spiritual gifts, but the same Spirit" (1 Cor 12:4), as the Apostle Paul writes to the Corinthians. He continues: "There are different forms of service, but the same Lord; there are different workings but the same God who produces all of them in everyone" (vv. 5- 6). Diversity and unity: Saint Paul puts together two words that seem contradictory. He wants to tell us that the Holy Spirit is the one who brings together the many; and that the Church was born this way: we are all different, yet united by the same Holy Spirit. 
Let us go back to the origin of the Church, to the day of Pentecost. Let us look at the Apostles: some of them were fishermen, simple people accustomed to living by the work of their hands, but there were also others, like Matthew, who was an educated tax collector. They were from different backgrounds and social contexts, and they had Hebrew and Greek names. In terms of character, some were meek and others were excitable; they all had different ideas and sensibilities.