Pope Francis urges us to help not only with prayer, but also solidarity.
You can get Aleteia inspiration and news in your inbox. Our specially curated newsletter is sent each morning. The best part? It's free.
Sign up here
On August 23 after praying the midday Angelus with those gathered in St. Peter's Square, Pope Francis mentioned the UN's "World Day Remembering the Victims of Acts of Violence Based on Religion or Belief," marked each August 22.
The pope urged us to pray:
Let us pray for these, our brothers and sisters, and let us also sustain with our prayer and solidarity those — and there are many — who today are persecuted because of their faith and religion. There are many.
Studies have determined that one third of the world's population suffers from religious persecution. Numerically, Christians are the most persecuted group, with places like Syria, Iraq, Egypt and north-east Nigeria being particularly problematic.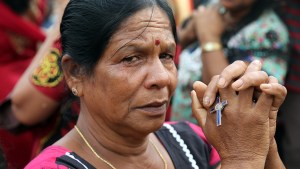 Read more:
How can you help persecuted Christians? Go to Mass
The Holy Father also mentioned another tragedy, this one historical:
Tomorrow, 24 August, is the tenth anniversary of the massacre of 72 migrants in San Fernando, in Tamaulipas, Mexico. They were people from various countries who were looking for a better life. I express my solidarity with the families of the victims who today are still asking for truth and justice regarding the events. The Lord will hold us to account for all of the migrants who have fallen on their journey of Hope. They were victims of the throwaway culture.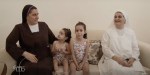 Read more:
Holy Land leader begs Christians to pitch in for holy sites, local families