Ask your Guardian Angel to protect your health during your travels and to protect your family's health when you return.
You can get Aleteia inspiration and news in your inbox. Our specially curated newsletter is sent each morning. The best part? It's free.
Sign up here
God has appointed to each of us a Guardian Angel, whose duty is to protect our spiritual and physical health. At the same time, our Guardian Angel will not impose themselves on our lives, but will wait patiently for us to call upon their aid when we are in need.
For this reason it is important to pray daily for the protection of our Guardian Angel, who will respond to our heartfelt prayers of trust and act according to God's will.
Here is a prayer from My Prayer Book that focuses on our own spiritual and physical health while we are traveling, asking the special protection of our Guardian Angel.
O my holy angel guardian, ask the Lord to bless the journey which I undertake, that it may profit the health of my soul and body; that I may reach its end; and that, returning safe and sound, I may find all at home in good health. Guard, guide, and preserve us. Amen.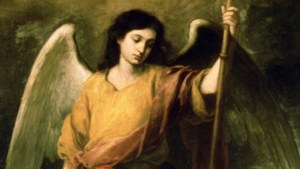 Read more:
Ask St. Raphael to protect your health while traveling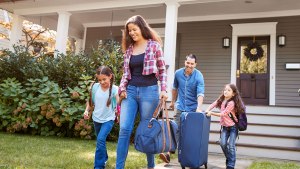 Read more:
Protect your family while traveling with this prayer to St. Christopher