The only way we can progress in the spiritual life is by making an honest evaluation of it.
Often one of the biggest obstacles to spiritual progress is our own pride. We fail to grow in holiness because we do not see any room for improvement.
We need to remind ourselves that Jesus Christ was the only one who was perfect, and all of us pale in comparison to him.
His example should spur us on to strive for greatness and not be satisfied with our imperfections.
One way to move forward in the spiritual life is to evaluate it. This requires blocking off a decent amount of time to look over your life and see what specific areas need improvement.
St. Francis de Sales, in his Introduction to the Devout Life, offers us a set of questions that we should ask ourselves when doing such an evaluation. These are meant to be springboards for further reflection, allowing us to look at ourselves in the proper light and then make concrete resolutions to improve our relationship with God.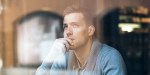 Read more:
How to make a quarterly evaluation of your spiritual life


1. What is the aspect of your heart with respect to mortal sin? Are you firmly resolved never to commit it, let come what may? And have you kept that resolution from the time you first made it? Therein lies the foundation of the spiritual life.2. What is your position with respect to the Commandments of God? Are they acceptable, light and easy to you? 3. How do you stand as regards venial sins? No one can help committing some such occasionally; but are there none to which you have any special tendency, or worse still, any actual liking and clinging?4. With respect to spiritual exercises — do you like and value them? or do they weary and vex you? To which do you feel most or least disposed, hearing or reading God's Word, meditating upon it, calling upon God, Confession, preparing for Communion and communicating, controlling your inclinations, etc.? What of all these is most repugnant to you? And if you find that your heart is not disposed to any of these things, examine into the cause, find out whence the disinclination comes.5. With respect to God Himself — does your heart delight in thinking of God, does it crave after the sweetness thereof? Do you feel a certain readiness to love Him, and a definite inclination to enjoy His Love? Do you take pleasure in dwelling upon the Immensity, the Goodness, the Tenderness of God? When you are immersed in the occupations and vanities of this world, does the thought of God come across you as a welcome thing? Do you accept it gladly, and yield yourself up to it, and your heart turn with a sort of yearning to Him?  6. As to actions — have you God's visible glory at heart, and do you delight in doing whatever you can to honor Him? Those who love God will love to adorn and beautify His House. Are you conscious of having ever given up anything you liked, or of renouncing anything for God's Sake? What have you ever given up for the Love of God?
Read more:
What are the five steps of the examen?